If you want to mirror the PC / laptop screen to another TV or Projector wirelessly, then the Miracast technology is the right option. It is easy to use and also secure by default.
What is Miracast?
Miracast is a wireless display standard for mirroring the display of devices like PCs, laptops, tablets, smartphones, etc. , to external displays like TVs or monitors, without requiring any physical HDMI cables. You can say it "HDMI over Wi-Fi", that replaces the physical cable.
Nowadays Miracast support comes inbuilt into devices. Microsoft had introduced first in Windows 8.1. With the help of the Miracast, you can easily create a wireless connection between your computer and other display devices such as Monitors, TVs, Projectors etc. It can send up to 1080p HD video (H.264 codec) and 5.1 surround sound.
How to check Miracast is supported on your PC or not?
1. Press 'Win Logo + R' key from keyboard to open the Run box.
2. Under Run box type "dxdiag" and click OK.
3. DirectX Diagnostic Tool window will be opened.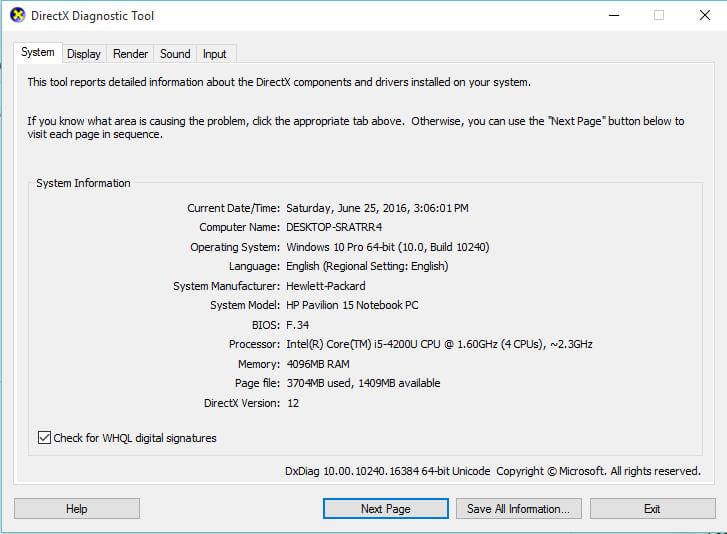 4. Click 'Save all Information' button and save the text file in any location.
5. Open the saved file and search for 'Miracast'.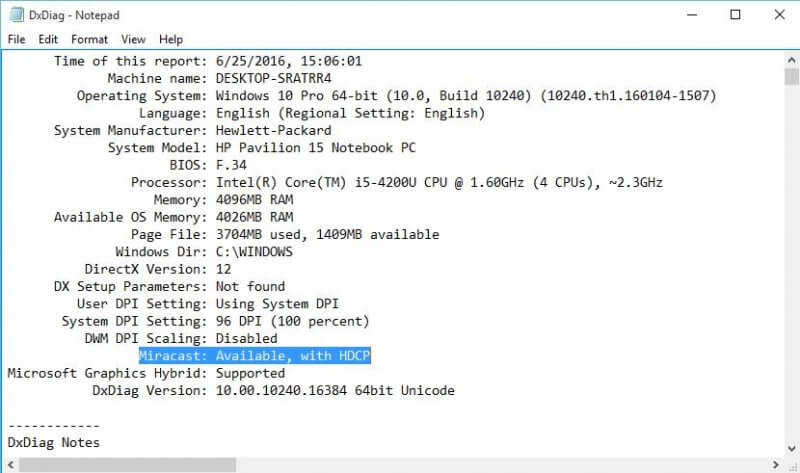 6. Next to the Miracast you can see the status of it.
How to Set up and Use Miracast on Windows 10 PC?
1. If your TV / monitor has built-in Miracast support, then turn it ON, otherwise, connect an external adapter into the HDMI port and power it ON.
2. In the PC, navigate to the following:
Start > Settings > Devices > Connected Devices.
3. Under "Connected devices", click on 'Add a Device' and wait for the adapter to appear in the list.Click on the receiving adapter and that's all. You've set up the wireless display.
4. Once it appears, click "receiving adapter".
Now you have successfully set up the wireless display.
5. You can now configure the display by pressing 'Win+P' and selecting a relevant option.