Like the previous versions of Windows, the latest Windows 10 also comes with Screen saver feature. Microsoft has not removed it, but he has relocated it to some other place without an icon and difficult to find out. By default, the Screensaver is also disabled in Windows 10.
How to set or change a Screen Saver in Windows 10?
1. Click on "Action Center" icon on the taskbar and then click "All Settings".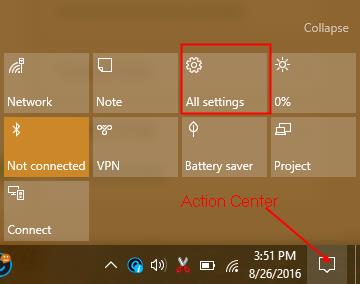 2. Click "Personalization".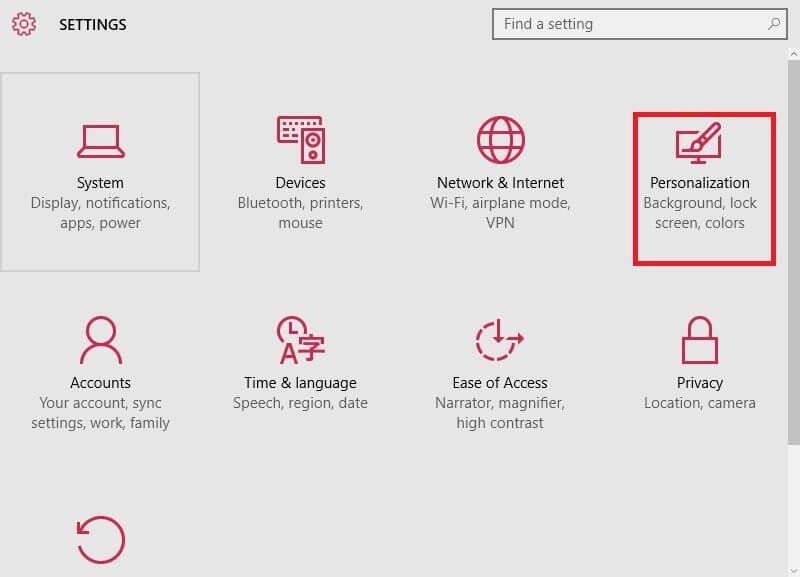 3. From the left pane, click on "Lock Screen".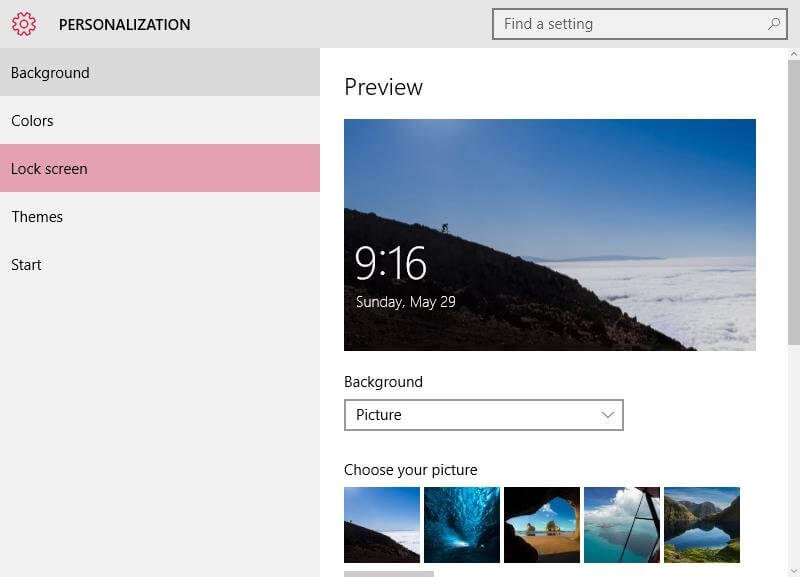 4. Scroll down to the bottom of right pane and click "Screen saver settings".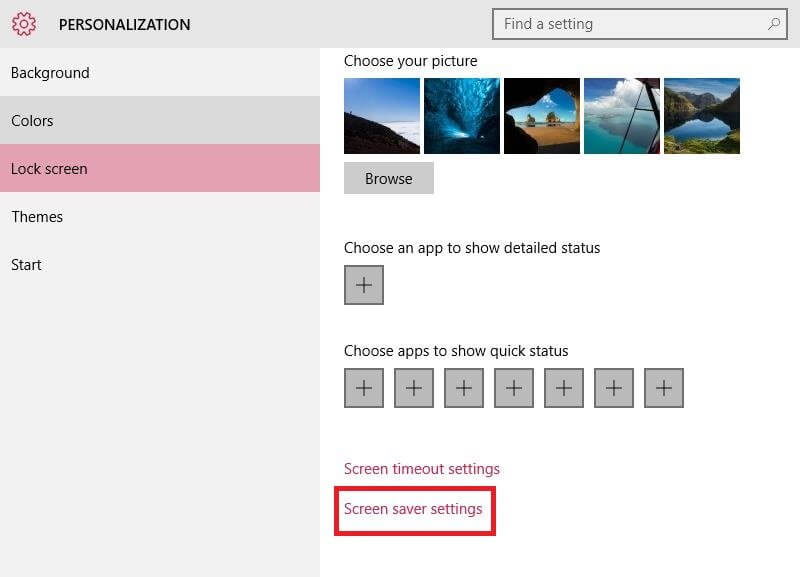 5. By default Windows 10 comes with 6 types of screen savers, namely Blank, 3D Text, Bubbles, Mystify, Photos, and Ribbons. You can set any one from here and also change it later.