Sticky Notes application was first introduced in Windows 7, now it is available with Windows 8, & Windows 10 operating systems too. It was also present in Windows Vista, but it was in gadget of the Windows Sidebar. This is a very useful program that allows users to take notes using on their desktop.
Apart from the quick notes, it can be also used to send your emails. It is a simple and useful feature for Windows 10 users.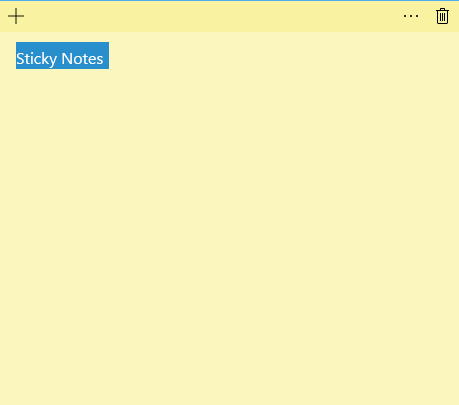 How to sent Email using Sticky Notes in Windows 10?
1. If you have not familiar with Sticky Notes, then click on Start button and type "Sticky Notes" in the text field.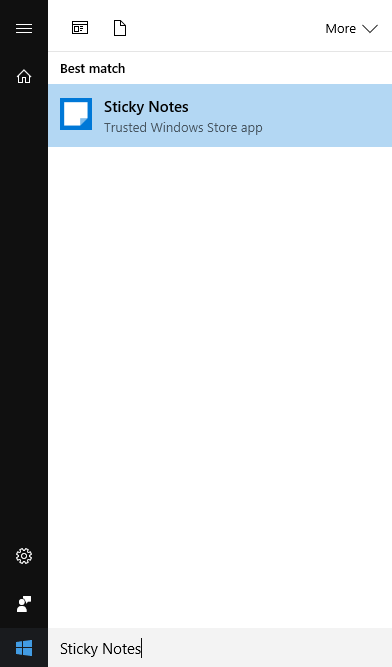 2. Click Sticky Notes (Trusted Windows Store app) to launch.
You will notice that Sticky Notes in no more part of Desktop app, it is now a Trusted Windows Store app.
If you frequently use the Sticky Notes, then you can Pin to Taskbar, while the app is opened, right-click on the Sticky Notes app from Taskbar, and select "Pin to taskbar". Now Sticky Notes in Pinned to the taskbar for easy access.
3. On the Sticky Notes, you will notice 3-dots at extreme right top corner, click it.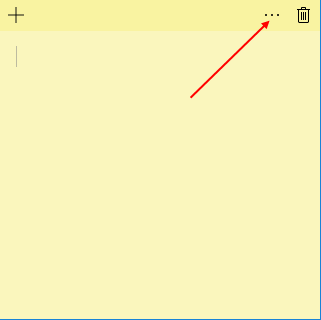 4. Now, at the bottom left corner of Sticky Notes, you will see Settings icon. Click the Settings Icon to open the settings of Stick Notes.
5. From the Settings, toggle On "Enable insights".
6. From now onwards, whenever you will write any email address, the color of will be changed to dark blue indicating the attachment of a hyperlink.
7. Place the cursor anywhere in the email address and at the bottom of the Sticky Notes,  Send Email button will be visible. Click "Send Email" button.
8. Now a new box will be opened asking you – How do you want to open this?
9. Now, select the Mail app or Outlook and start composing the mail.
If your Sticky Notes not working properly, you can easily Reset Or Reinstall in Windows 10. It is also possible to change the color of Sticky Notes.