There are too many confusion in Huawei hi link and normal modem.  Huawei Hi Link modem firmware version starts with 22, whereas Huawei normal dongle firmware version starts with 21. Earlier I had provided solution to Repair Huawei E3276 Dead Modem Using Firmware Upgrade Free. Now, you can repair Huawei E355 dead broadband data card modem also using firmware update process. There are various firmware for Huawei hi-link and normal E355 modems are available. So, be careful while updating the firmware of Huawei E355 Wi-Fi dongle.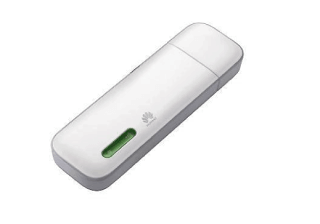 Recently, One person updated his E355 dongle firmware with  E355 22.158.01.00.161 (Beeline Russia), whereas his modem had come with firmware version : E355s-1 21.157.37.01.910 (Indian Open Market). As you can see that, his modem was normal and he updated the firmware file of Hi-link E355 modem (See the comments as proof).
How to repair Huawei E355 dead broadband data card dongle :
1. First of all, you have updated normal modem to hi link modem, then your modem will be not detected by Huawei Mobile Partner software.
2. Open the default web browser (Internet Explorer) and copy, paste and browse the following url in browser address bar :
Note : 192.168.1.1 may be different on your dongle, just plug the modem to Windows PC and it will automatically open the address. Amend the address accordingly.
3. Now your modem will come from hi-link modem to normal modem.
4. Now download and install the latest Huawei mobile partner software in PC.
5. Now right click on My Computer (Windows XP) / Computer (Windows Vista & 7) / This PC (In Windows 8 & 8.1) and select manage.
6. Click on device manager and check all huawei drivers are properly installed. If any of them are crossed / blinking yellow colour, then right click on that and update it.
7. When every drivers will be installed properly then Download Firmware Huawei E355s-1 21.157.37.01.910 (OpenMarket India) and unzip in folder.
8. Now double click on unzipped file and it will detect the Huawei E355 dongle.
9. Accept the agreement and wait till firmware update.
10. After a few minutes it will be updated again from hi-link modem to normal modem.
11. Now your device is successfully repaired.
12. Now DOWNLOAD HUAWEI MOBILE PARTNER 23.009.09.02.910 with Auto APN feature and update your E355 dongle to make voice call.