The Japanese giant Panasonic has launched its first Android-powered camera cum smartphone, the Lumix DMC-CM1. The company will showcase the device at Photokina show next week in Germany. It will be made available in France and Germany by Christmas. However, the company has not disclosed the price yet.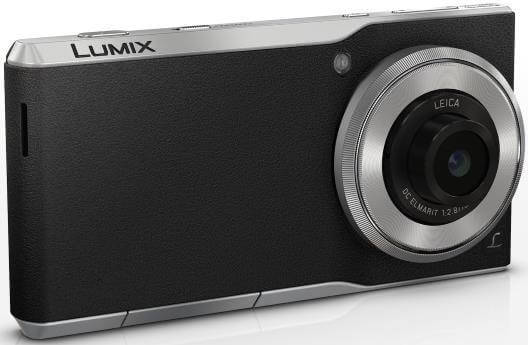 The new Panasonic Lumix DMC-CM1 sports a 20-megapixel sensor with an f/2.8 Leica DC Elmarit lens. It has a mechanical shutter and a manual control ring. The 20-megapixel sensor is of the 1-inch MOS-type, the highlight of the device, and which is also akin to the sensor size of the Sony RX10. The camera is also backed by a Venus engine.
The device also supports 4K video recording and runs on Android 4.4 KitKat OS out-of-the-box. It is powered by a 2.3GHz quad-core Qualcomm Snapdragon 801 processor, which is coupled with 2GB of RAM and features a 4.7-inch full-HD (1080×1920 pixels) display.
In terms of connectivity otpions, the Panasonic Lumix DMC-CM1 includes; 4G LTE, Bluetooth, GPS, NFC, 3.5mm headphone jack, micro USB, single Micro-SIM and 3G.
It comes with 16GB of built-in storage, which is expandable up to 128GB via an external microSD card.
The new Lumix DMC-CM1 Android Camera features voice calling and backed by a 2600mAh battery.
Key specifications of Panasonic Lumix DMC-CM1 :
20-megapixel sensor with an f/2.8 Leica DC Elmarit lens, Venus engine
4K video recording
Android 4.4 KitKat OS
2.3GHz quad-core Qualcomm Snapdragon 801 processor
2GB RAM
4.7-inch full-HD (1080×1920 pixels) display
4G LTE, Bluetooth, GPS, NFC, 3.5mm headphone jack, micro USB, single Micro-SIM and 3G
16GB ROM
2600mAh battery