Microsoft has announced the new Nokia 130 and its Dual SIM variant model, the most affordable mobile phone with video and music player. The Nokia 130 handset is most affordable phone which is listed with only €19 (Roughly Rs 25.43 US Dollar or 1555 INR).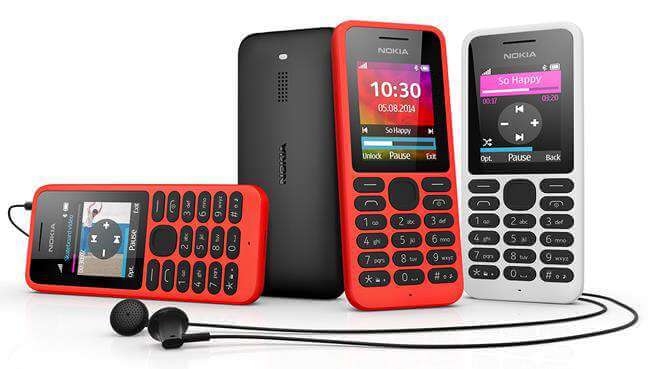 The Nokia 130 features  built-in video player, MP3 player and FM Radio.
https://www.youtube.com/watch?v=a6SX3Gxbawc
In terms of specs, according to the conversations nokia, the Nokia 130 can play videos for 16 hours. It has a microSD card slot also, which can be upgraded with upto 32GB of microSD. You can also share your content via the SD card, USB or using Bluetooth with SLAM technology.
The Nokia 130 is available in both Single and Dual SIM variant, offering standby times of up to 36 days and 26 days respectively. It is also capable of talk time for both SIM versions of up to 13 hours. It packs a 1020 mAh battery.
Nokia 130 sports an 1.8" colour display, and built-in flashlight on the back. The Nokia 130 and Nokia 130 Dual SIM are available in red, black and white and will be available this quarter.