Netgear is another Wireless router (Wi-Fi) router manufacturer like TP-Link.  Netgear N150 WiFi Router is another product from its manufacturer. Netgear N150 (Model : WNR1000) WiFi router can provide download speed upto 150 Mbps on 802.11g, which is compatible with wifi 802.11 b/g/n. The N150 also provides highest level wireless security with WPA/WPA2 over the internet. Its online price is only Rs. 1000/- which is right for this product.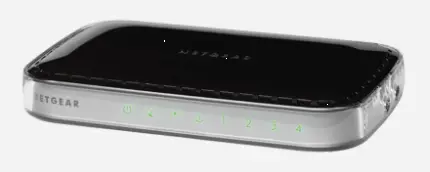 G54 & N150 speed
Wirelessly share an Internet connection
Ideal for web, email, & social networking
NETGEAR® genie® App – Home networking simplified
The main features and specifications of Netgear N150 WiFi Router :
1. Product Number : Netgear N150 WiFi Router
2. WiFi Technology : 802.11g/n
3. WiFi Performance : N150 (150 Mbps)
4. WiFi Range : Small to medium homes
5. WiFi Band : 2.4 GHz
6. Number of Ethernet Ports : Five (5) 10/100 (1 WAN and 4 LAN) Ethernet ports with auto-sensing technology
7. Key Features :
Live Parental Controls—Keep your Internet experience safe—block inappropriate Web sites
Faster than 802.11g, compatible with 802.11n and backward compatible with 802.11g
NETGEAR genie® App—Easy dashboard control to manage, monitor and repair home networks
8. Security : Wi-Fi Protected Access® (WPA/WPA2—PSK) and WEP, Double firewall protection (SPI and NAT firewall), Denial-of-service (DoS) attack prevention
9. Dimensions : 175 x 118 x 28 mm (6.9 x 4.7 x 1.1 in)
10. Weight : 0.242 kg (0.534 lb)
11. Standards :
IEEE® 802.11 b/g/n 2.4 GHz
Five (5) 10/100 (1 WAN and 4 LAN) Ethernet ports with auto-sensing technology
12. System Requirements :
Broadband (cable, DSL) modem and service with Ethernet port
802.11 b/g/n 2.4 GHz wireless adapter or Ethernet adapter and cable for each computer
Microsoft® Windows® 7, Vista®, XP, 2000, Mac OS®, UNIX®, or Linux®
Microsoft® Internet Explorer® 5.0, Firefox® 2.0 or Safari 1.4 or higher
Use with an N150 Wireless USB Adapter (WNA1100) for maximum performance
In addition to wifi Netgear N150 comes with 1 WAN and 4 LAN Ethernet port. Using WAN port you can give input in Netgear N150 router of your broadband, through ADSL router, and further you can share your broadband using either 4 LAN port or Wi-Fi. It is right choice for small home users.
If you are using Netgear N150 WiFi Router or any another Netgear product then you are advised to use Genie Application as home network manager.
NETGEAR Genie Installer for Mac OS