Maxis is well know network in Malaysia and had recently launched Maxis E1762 Huawei Broadband dongle. Unlocking of Huawei E1732 Huawei broadband modem easy and has been already described. Today, in this article you will get Firmware update and Software update of Maxis E1762 Malaysian data card. Firmware and Software update of Maxis E1762 broadband can be downloaded from the link which is provided at the end of the article.
How to update the firmware of Maxis E1762 Huawei Broadband modem :
1. First of all, disconnect internet and close the software of Maxis broadband or Huawei mobile partner software, otherwise you will get error "Dashboard or Update Wizard is running, please quit it and retry".
2. Now double click on downloaded firmware update file to start the firmware updating.
3. Follow the on-screen and wait for few minutes till finish. (It firmware update ask for password then provide the firmware code as password. To get the firmware update code just comment below model, network and IMEI).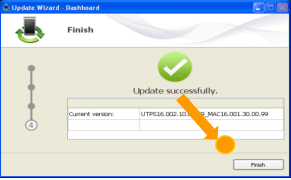 How to update the software of Maxis Huawei E1762 Malaysian Broadband dongle :
1. After the firmware update, remove / unplug the modem from Windows PC.
2. Uninstall the older version of connection manager. Go to "Start > All Programs >Maxis Broadband > Uninstall. Wait till uninstall is completed.
3. Now again plug the E1762 modem to PC.
4. The installation wizard will pop-up as below to install the new Connection manager into device.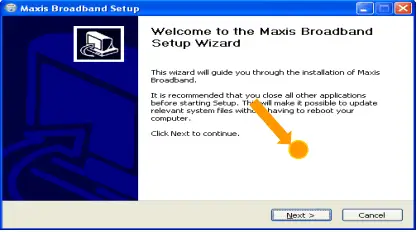 5. If the AutoRun pop up is blocked on your PC/laptop, then open the downloaded zip file and click on the .exe file to start the installation.
6. Once the new software installation completed, below screen will pop-up.
7. Now you have successfully installed the new connection manager of Maxis E1762 broadband.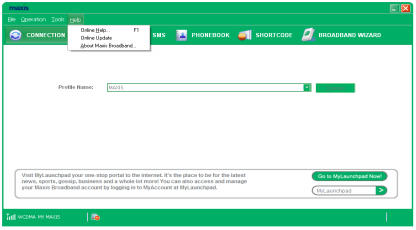 Download Firmware Update of Huawei E1762 modem (Maxis Broadband)
Download Maxis Broadband Huawei modem dashboard for Mac OS
Download Huawei Maxis Broadband software for Windows PC
Additionally you Download Firmware of Huawei E5331s-2 21.344.19.01.99.B757 (Maxis Malaysia) for free.