Nirsoft is a well-known team for releasing small and powerful freeware for Windows. USBLogView is one of the free tools that will let you find out when anyone plugged or unplugged any USB device to your computer.
When someone plugs any USB device in PC, Windows computer keeps a record of it, until you format and destroy every information. USBDView is a portable tool, and when you run it in your PC, it shows the records with the details of any USB device that is plugged or unplugged into your system. The details are recorded in a log. Moreover, you can easily select one or more log records and then export them into a CSV, tab-delimited, XML or an HTML file.
USBLogView records the following information:
Event Type (Plug/Unplug)
Event date and time
Device Name
Description
Device Type
Drive Letter / Serial Number
Manufacturer name
Vendor ID, Product ID, Vendor Name, Product Name, etc.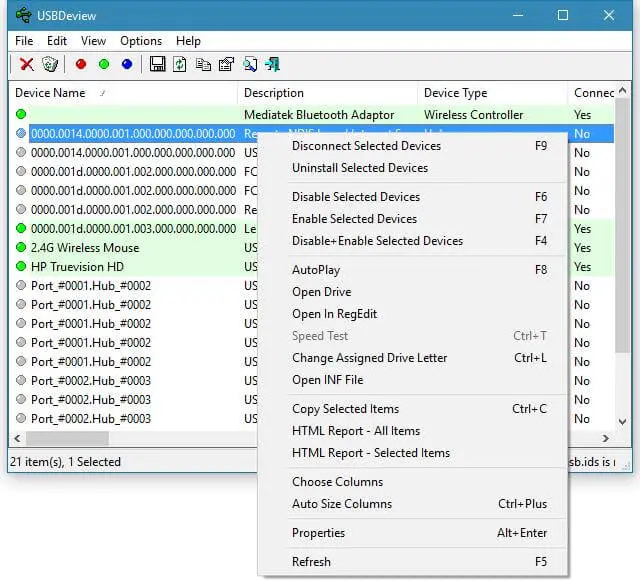 This free utility also let you enable or disable any selected USB device. Even you can uninstall any USB entries from you Windows PC, as well as you can locate it in the registry editor.
You can say, for performing the simple tasks, USBDeview is the best freeware tool over the internet. You can download this free utility from here.
USBOblivion is another popular tool to erase all traces of connected USB drives from Windows PC.