A global news by telecommunication industry that they are working on 5G network. If it happens then there is no doubt the speed of internet become tremendous. What the ITU said that the speed might be almost 20 Gbps. Surely it become boon for the users of all around the world.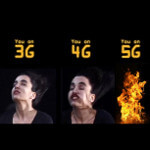 Despite all 4G LTE-A has yet to become the standard at the global level despite massively  gaining popularity in developed markets. At the moment, the fastest LTE standard is LTE Cat 9, which provides peak speeds of up to 300Mbps.
According to ITU news between June 10th and 18th, 12 delegates debated on the specifications to be established for the upcoming 5G network standard. The ITU has decided that 5G networks will have a peak speed of 20Gbps, or 20 times the peak speed specification of 4G LTE networks, which stands at 1Gbps.
Of course, these claims don't mention what flavor of "4G" is being used as comparison. The original definition of 4G had been for speeds of 1Gbit/s down and 500 Mbit/s up, but those numbers have been altered to include what T-Mobile, Sprint, AT&T, and Verizon call 4G, which can be far far slower (sometimes close to 100 times slower actually).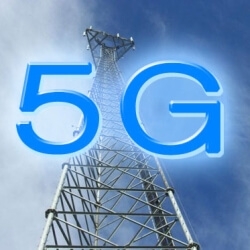 5G networks will also be built with internet-of-things (IoT) devices in mind, as the ITU has established that 5G networks will be able to cater to more than 1 million IoT devices inside a 1 square kilometre radius at an average speed of above 100Mbps.
The research team is hoping to have the technology operational by 2020, so we've got another 5 years before we see anything. Still, we're pretty sure that carriers will likely start misusing the term 5G well before then.
If you're in favor of formal naming schemes, the ITU proposed 5G to be referred to as IMT-2020, but the final vote on the matter will take place in October. The 4G network standard is referred to as IMT-Advanced, while the 3G standard was referred to as IMT-2000.
The ITU expects the first commercial 5G networks to start opening for business in 2020, although a working example is being prepared for the upcoming 2018 PyeongChang Olympic Games.
Source: phonearena