Irvine – the manufacture of data card, also offers MiFi router with 5200mAH battery power bank, available in India via e-commerce online website with a tag price Rs 3,499.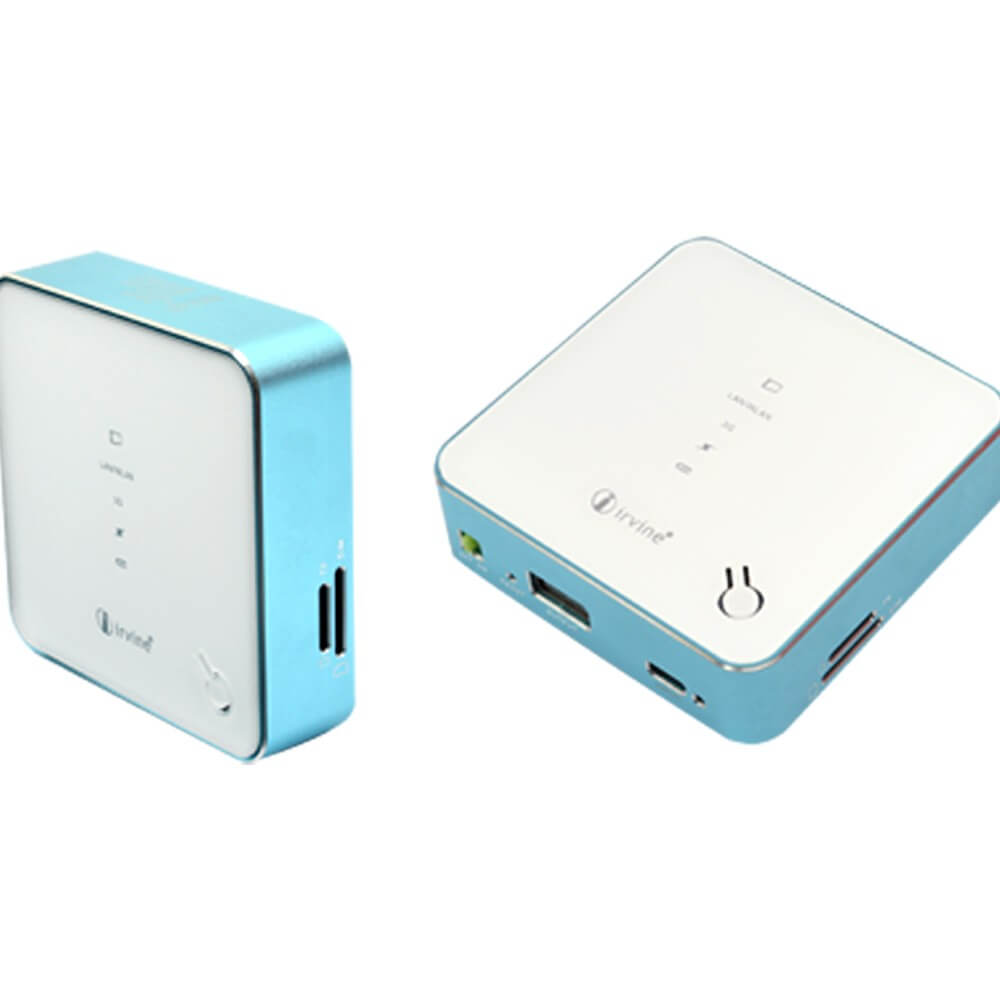 The Irvine MiFi is 3G wireless router, features high speed data transmit rate up to 21.6 Mbps Down Link (HSDPA) or 5.76 Mbps Up Link (HSUPA).
The Irvine MiFi Router boasts a 5200mAh polymer battery, works as a power bank, rated to deliver 12 Hours working time and more than 20 days standby power back up. In Power Bank mode, it can charge digital devices such as Mobile Phones, Tablets, Digital Cameras, MP3/MP4 & other USB Device.
Un-like the Huawei devices, which comes locked to a particular network;, Irvine' devices comes pre-unlocked and one can use any GSM (2G/3G) network sim to access the internet.
The Irvine personal Wi-Fi Hotspot supports up to 10 Wi-Fi Devices to access Internet at the same time.
The key features and specifications of Irvine 3G Wireless MiFi Router :
High Speed Data Transmit rate up to 21.6 Mbps Down Link (HSDPA+)
5.76 Mbps Up Link (HSUPA)
GSM SIM Slot – 2G/3G Network Support
Personal Wi-Fi Hotspot: Supports up to 10 Wi-Fi Devices to access Internet at the same time
Battery: 5200mAh Polymer Battery
12 Hours Working time and more than 20 Days Standby power back up
USB Disk Support (Enable to Access USB Disk Data from Multiple devices)
Wired LAN Broadband to Wifi Network (Up to 10 Users)
Power Bank for charging Digital Devices such as Mobile Phones, Tablets, Digital Cameras, MP3/MP4 & other USB Device