Today's blogging field is very vast and multiple authors are writing posts in a single blog. There are various benefits while working in a group, for example – your blog will be updated regularly and viewers will love. You may also want to hire authors for your blog. In this post, we will see, how to allow other authors to create posts in your blogspot.com.
Earlier it was possible to have multiple authors in WordPress blog, but you can now avail this facility in Blogspot blog also. Blogger User Management System allows you to add up to 100 authors by simply sending them requests.
How to Invite Authors to Create Posts in Blogspot.com?
1. Login to blogger.com.
2. Right to your blog, click on drop down and select Settings.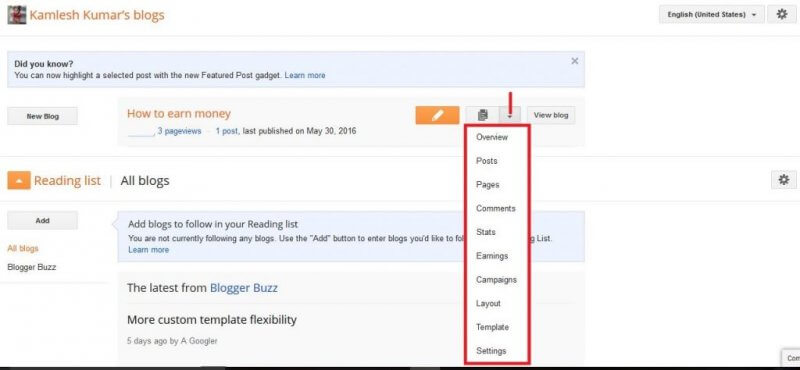 3. You will be landed on Settings – Basic. If not, then click on Basic from the left side and scroll down to the bottom.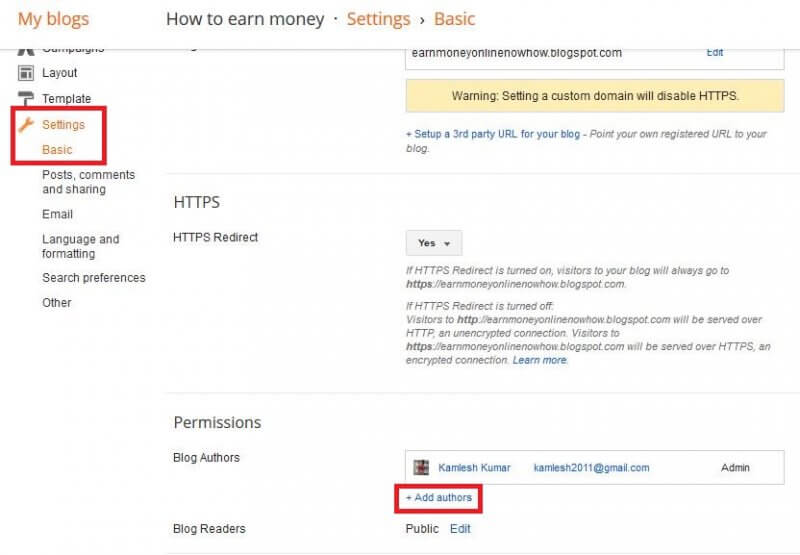 4. Click on + Add authors.

Authors box will be opened.
5. Now type the email addresses to whom you want to invite to contribute to your blog. You can add here up to 100 emails, but each will be separated by a comma.

When required emails added, click Invite authors.
6. Blogger will automatically send an invitation email to your new author with a link to "Accept Invitation".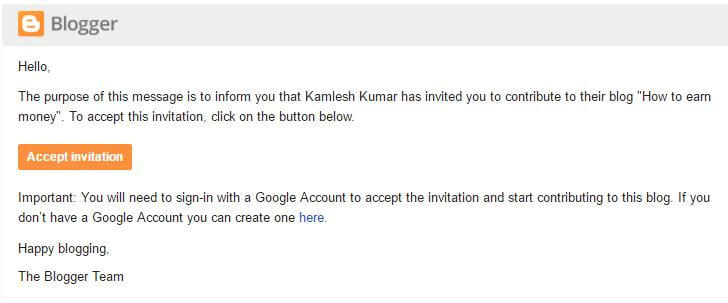 The new writer will be added to your blogger blog as Author, if you want, you can change the permission to Admin later.