Social networking plays a big role for webmasters. The website owners depend upon the traffic for major search engines, while if you have a bigger circle in social networking sites then you can increase your visits up to double by sharing your articles over the social networking sites.
"Floating Social Bar" plugin has been developed for the same purpose to increase your visits. The light weight plugin floats above and below the article, so that if someone comes from search engine and he likes your articles, then he can share your posts by just pressing the floating buttons. The social media share buttons significantly improve your site visits.
While there are so many social networking plugins are available for WordPress, however 'Floating Social Bar' plugin is very lightweight and easy to use.
The floating social bar has been created by wpbeginner. It is a light-weight WordPress plugin that adds a horizontal floating share bar to your blog posts, pages, and other post types. The supported share buttons available are  Twitter, Facebook, Google+, LinkedIn, and Pinterest.
Floating Social Bar only loads scripts when it is necessary. None of the social media scripts are loaded when the page is loaded. Instead the plugin shows a replica image with all the counts. It uses the socialite script to only load social buttons when the user brings their mouse over the button. Doing this allows you to keep your site as fast as it would load without any social plugins.
There is a video added by the team for installation of "Floating Social Bar" plugin :
How to install "Floating Social Bar" in self hosted WordPress website :
1. Login to your word-press site with admin privilege.
2. Go to Plugin area and click on "Add New".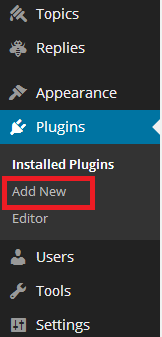 3. Here, after clicking on "Add New" you will get a search option. Put in search area "Floating Social Bar", without quotes and click on Search Plugins.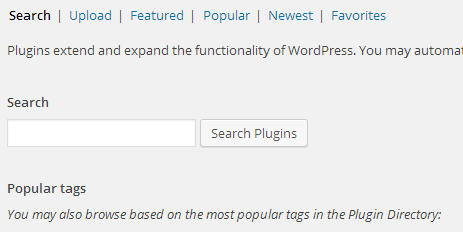 4. Now you will see Floating Social Bar in Windows, and just below Details  / Install. (Since, I have already installed, so in image it is showing installed.)

5. Press on Install and it will be installed in your WordPress self hosted website.
6. After the installation, it will ask to activate. Activate the plugin.
Now you have successfully installed the Floating Social Bar plugin. Now its time to do the setup as per your needs.
How to use "Floating Social Bar" plugin in WordPress :
1. Go to Settings and choose Floating Social Bar option.
2. Here, you need to configure the plugin.
3. Social Bar Label – You can leave it empty or you can write something 'Share me" or whatever do you want. It will display before the social buttons.
3. Show Bar on Single – Choose between Posts , Pages or Media; or all, where you want to show the social buttons.
4. Now choose from available social services, which you want to show in your website. Select the service and drag it to "Enabled Social Services".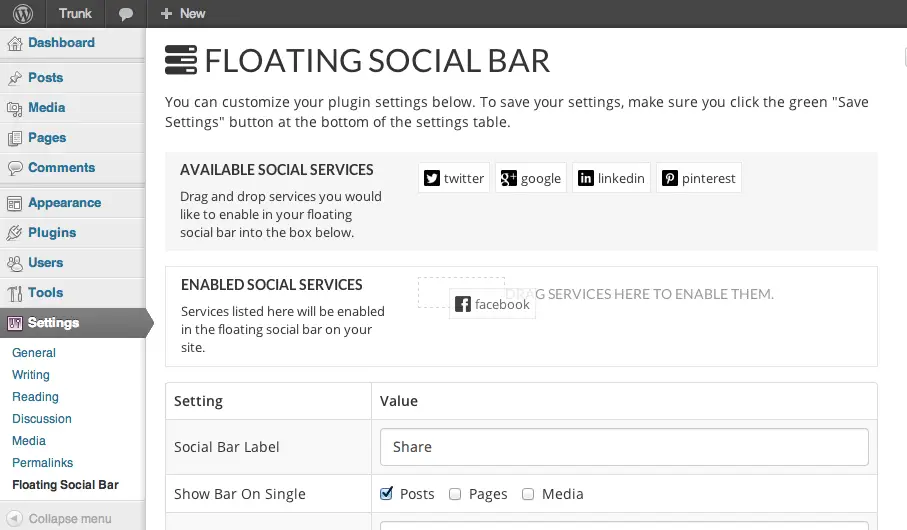 5. Some other options are also available that are not essential. After every step completed, click on "save settings".
Now view any page from your website, it should be running as per the selection.
By default this plugin floats on top of the article, if you want to float it to bottom of the article too, then check on "If checked, the social bar will not float.", in front of "Make Social Bar Static". Now one extra option will be highlighted, "Position of Static Bar". Now you can choose from variety of option "Above Content / Below Content / Above and Below Content".
That's all, 'Floating Social Bar' Plugin is very lightweight and important for your WordPress sites.