In this post, you will find a collection of Huawei E3351 dongle firmware and webui updates. Firmware and webui are essential part of the modem. Any wrong firmware can damage your device, so before proceeding, make sure you have taken right decision.
Firmware update, may ask for you password (firmware code), just leave comment below with model and IMEI, it will be updated within 8 hrs.
Note: E3351 data card is available in the market in two formats : hilink and non-hilink. Hilink firmware starts from 22, while non-hilink firmware starts with no. 21.
You can also refer unlocking guide of Huawei H3G E3351 (E3351s-2) Italy broadband dongle.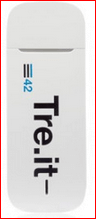 Download Firmware Huawei E3351s-2 Update 22.146.29.00.21 (Sweden H3G)
Download Firmware Huawei E3351s-2 Update 22.146.29.00.417 (Armenia)
Download Firmware Huawei E3351s-2 Update 21.146.71.00.805 (Tajikistan)
Download Huawei E3351s Update WEBUI 13.100.04.01.327 (Velcom Belarus)
Download Huawei E3351s 2 Update WEBUI 13.100.10.01.417 (Armenia)
Download Firmware Huawei E3351s-2 Update 21.146.31.00.697 (MTN South Africa)
Download Firmware Huawei E3351s-2 Update 21.146.31.00.159 (Orange Poland)
Download Huawei E3351s Update WEBUI 13.100.04.03.21 (H3G Sweden)
Download Huawei E3351s Firmware Update 21.143.99.19.00 Universal
Download Firmware Huawei E3351s-3 21.146.07.02.900 (True (H) Thailand)