Huawei has released a new mobile router, called it Huawei Pocket WiFi 303HW (Pocket WiFi GL10P). It will be available in only Japan through Softbank carrier.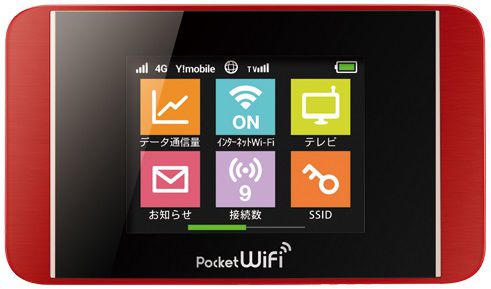 Features and specifications of Huawei Pocket WiFi 303HW (Pocket WiFi GL10P)
The Huawei Pocket WiFi MiFi 303HW measures 59.5 x 101 x 15.9 mm and weight is approx 130 gms. It is available in Red and Dark Silver variant colors with the unknown price. It is backed by a 2400mAh battery that is rated for 9 hrs internet usage in WiFi mode and up to 700 hrs standby when WiFi is OFF.
Huawei's 303HW supports WiFi IEEE802.11b / g / n and features 4G LTE as well as 3G connectivity. It has USB 2.0 port to configure the device. The router is able to provide internet connection up to 10 WiFi-enabled devices simultaneously.
The Huawei Pocket WiFi 303HW is compatible with Windows Vista, Win 7, Win 8, Win 8.1 (both 32-Bit and 64-Bit) and Mac OS X 10.6 to 10.9. The device starts in only 5 secs and able to provide download speed up to 110Mbps.
How to Unlock Huawei Pocket WiFi 303HW (Pocket WiFi GL10P)?
1. Make sure the device is fully charged.
2. Reset it and change the default SIM with another network provider SIM.
3. Plug it to PC with default USB cable.
4. It will redirect you to the unlocking page.
5. Login to the router and enter the correct 8 digit unlock code / NCK / password.
Now, Huawei Pocket WiFi 303HW (EMobile GL10P) will be permanently unlocked. Reset the device again and configure the profile according to new SIM card. Enjoy the unlocked 303HW.
If this procedure does not work then use Huawei Hilink android app to unlock this router.
Note: Don't use free unlock codes into your Huawei Pocket WiFi 303HW router, otherwise it will be permanently locked. While ordering for unlock code, mention model with IMEI in the transaction. Your correct unlock code / NCK will be delivered via email.
Order Unlock Code of Huawei Pocket WiFi 303HW