I have already written various articles about firmware update and unlocking of Huawei E3131 normal modem as well as Huawei E3131 Hilink modem. You can Download Firmware Update Huawei E3131 Hilink and Normal Modem Free. You can get unlock code of Huawei E3131 Modem of various network providers. You can Unlock Bulgaria Huawey E3131S-2 VIVACOM Modem Dongle, Huawei E3131s-2 Modem of United Kingdom, Holand & Croatia of T-Mobile Network, Tigo E3131 (E3131s-6) Bolivia Huawei Modem Dongle, Slovakia E3131 (E3131s-2) T-Mobile Huawei Modem Dongle, Meditel E3131 (E3131As-2 & E3131S-2) Huawei Morocco Modem Dongle etc. There are so many another models have also been covered up in this website. If you are going to purchase Hilink E3131 Modem, then you should must know about features and specifications, hence today i am writing about Huawei Hilink E3131 Modem Features and Specifications in this article.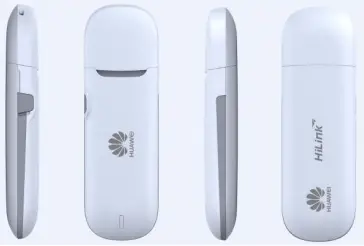 Huawei HiLink E3131 supports the following standards:
High-speed packet access plus (HSPA+)
Universal Mobile Telecommunications System (UMTS)
Enhanced data rates for GSM Evolution Global Evolution (EDGE)
General packet radio service (GPRS)
Global system for mobile communications (GSM)
Wideband Code Division Multiple Access (WCDMA)
Huawei HiLink E3131 Modem provides the following services:
HSPA+ packet data service
HSUPA packet data service
HSDPA/UMTS packet data service
EDGE/GPRS packet data service
You can connect the HiLink E3131 with the USB interface of a computer. In the service area of the HSPA+/UMTS/EDGE/GPRS/GSM network, you can surf the Internet and send/receive emails. The HiLink E3131 is fast, reliable, and easy to operate. Thus, mobile users can experience many new features and services with the HiLink E3131. These features and services will enable a large number of users to use the HiLink E3131 and the average revenue per user (ARPU) of operators will increase substantially.
Main Features of Huawei E3131 Hilink Modem :
WCDMA/HSPA/HSPA+ 850/900/1900/2100MHz, GSM/GPRS/EDGE
850/900/1800/1900 MHz;
Supporting receiving diversity;
HSPA+ data service of up to 21.6Mbps;
HSUPA data service of up to 5.76Mbps;
WCSMA PS domain data service of up to 384Kbps;
EDGE PS domain data service of up to 236.8Kbps;
GPRS PS domain data service of up to 85.6Kbps;
Concurrent service based on PS domain of WCDMA HSUPA/HSPA+PS;
Micro Secure Digital Memory (microSD) Card;
USB Stick, easy to connect;
Plug-and-Play;
Standard USB interface(Type A)
External antenna interface;
Windows XP SP3、Windows Vista SP1/SP2、Windows 7、Mac OS X 10.5, 10.6
and 10.7 with latest upgrades;
HiLink features (Driverless, Zero installation, Auto connect)