Huawei E8131 is the world's 1st super-fast Hi-Link data card with Wi-Fi, allow you simultaneously connect upto 10 WiFi enabled devices. It is a multi-mode wireless terminal for SOHO (Small Office Home Office) and business professionals. Huawei E8131 is HSPA+ device with 21 Mbps download and 5.76Mbps upload speed and can connect with PC/Laptop or any USB Adapter and activate Wi-Fi. It also comes equipped with Type3i Technology which provides up to 20% more upload and download speed compared to non Type3i devices so that you experience great browsing speed.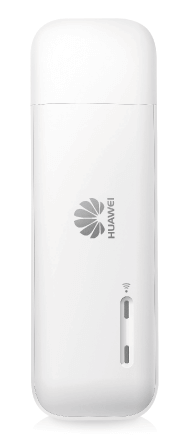 The main features and specifications for Huawei E8131 WiFi Wingle / Router:
1. Dimension :  90.6 mm x 28.6 mm x 12.6 mm
2. Weight :  Approx. 35 g
3. Operating System Supported :  Windows ® XP (min. SP3), Windows Vista ™ (min.SP1), Windows ® 7, Windows ® 8, Windows RT (only as a wireless access point), Mac OS 10.6 or higher, Linux Kernel 2.6.18 or higher
4. Supported Data Services :  3G (UMTS) frequencies – 900/2100 MHz (Dual Band)
3G antenna diversity : Yes
HSPA : HSPA + up to 21.6 Mbit / s , HSDPA up to 14.4 Mbit / s
HSUPA : Up to 5.76 Mbit / s
2G (GSM) frequencies : 850/900/1800/1900 MHz (Quad band)
EDGE / GPRS  : Yes / Yes
Wi-Fi :  2.4 GHz IEEE 802.11 b / g / n
Wireless Encryption : 256-bit WPA-PSK and WPA2-PSK (TKIP / AES)
Connection Type :  USB 2.0 High Speed
Integrated data counter :  Yes
SMS :  Yes (Receiving and Sending)
Connection Manager :  Browser configuration interface
Unlocking of Huawei E8131 has not been tested till now. Any one is interested can leave comment for unlock code of E8131.