Earlier launched Huawei E5373 4G mobile WiFi router can be purchased in market in unlocked status; and in locked status through different network providers of different countries. It is available in Australia through Telstra carrier, dubbed as Huawei E5373T. I have already provided unlocking solution of this device, so I will not discuss here any more.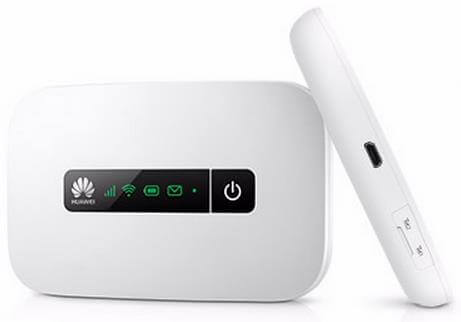 The Huawei E5373 is available in market in black and white colour options. Under 93.5×57.1×12.8 mm dimensions, the device packs a 1500 mAh battery, that is rated for up to 6 hours of working time in WiFi and 300 hours of standby time. Its weight is about 82 gms including battery.
The 4G LTE hotspot, Huawei E5373 supports LTE FDD / LTE TDD / UMTS / HSUPA / HSPA+ / GSM / GPRS / EDGE bands. 4G LTE bands are different for different countries, so If you have purchased it in India, and think that it will work in China too, then you are wrong at this point.
E5373 supports download speed up to 150 Mbps in LTE FDD and up to 112 Mbps in LTE TDD bands, while maximum upload speed limit will be 50 Mbps. Unlike the Huawei E5338, E5373 supports supports two external antenna. It has a single SIM slot and also a memory card slot that supports up to 32GB of microSD card.
Huawei E5373 features standby WiFi IEEE 802.11a/b/g/n and can connect up to 11 devices simultaneously (10 through its built-in Wi-Fi and one through USB cable). It is compatible with Windows XP SP3, Windows Vista SP1/SP2, Windows 7, Windows 8, Windows 8.1 (does not support Windows RT), Mac OS X 10.7, 10.8 and 10.9 with latest upgrades.
Huawei E5373 is available in Saudi Arabia with a price 399 SAR through saudi.souq, which is quite right price. It is also available in UK through Amazon with a price £74.99 (roughly Rs. 7,000).