Huawei E270 3G Data Card had been released earlier. Today, I will share its features, specifications and unlocking solutions. The E270 is 3G modem like E1731 dongle, which maximum download speed upto 7.2 Mbps and upload speed upto 2 Mbps.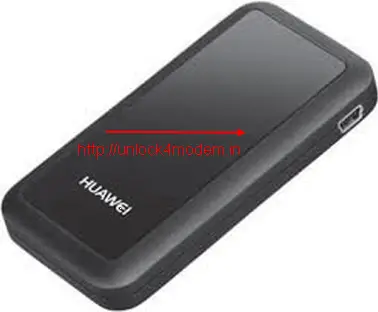 The key features and specifications of Huawei E270 3G Modem :
HSDPA/WCDMA 850/1900/2100 MHz and GSM/GPRS/EDGE 850/900/1800/1900 MHz
WCDMA 2100 MHz receive diversity
HSDPA packet data service of up to 7.2 Mbit/s
HSUPA packet data service of up to 2 Mbit/s
UMTS PS domain data service of up to 384 kbit/s
EDGE packet data service of up to 236.8 kbit/s
GPRS packet data service of up to 85.6 kbit/s
CS domain data service based on UMTS and GSM
SMS based on CS domain and PS domain of GSM and UMTS(default is CS domain only), supporting group sending of messages
Plug and play (PnP)
PCMCIA ExpressCard Standard 1.1 interface, auto installation, convenient for use
Windows 2000/Windows XP/Windows Vista/MAC operating system (OS)
To use Huawei E270 3G data card with Windows 7 or Windows 8 OS, you need to update your modem with latest Huawei mobile partner software.
How to unlock Huawei E270 3G Modem to use with another network :
1. Download universal master code software.
2. Run the downloaded Huawei unlock code generator.
3. Go to Huawei tab and generate unlock code and flash code for your Huawei E270 data card.
4. Now change the default sim with another network provider sim.
5. Plug your E270 to PC.
6. Let it launch the modem software.
7. Now it will ask you for unlock code.
8. Put the unlock code as you had generated in step 1.
9. Now click on OK.
10. Now your Huawei E270 dongle is unlocked permanently.
11. Now go to setting and create the profile as per new network provider sim.
12. Now connect to internet and share my articles.
If your Huawei E270 3G Data Card is of customized firmware then update your modem with un-customized firmware. If your E270 modem does not ask for unlock code then use Huawei modem code writer tool to write the NCK code into your dongle.