Huawei D31HW is 3G USB modem which supports HSPA+ network and can download a file with maximum speed up to 21 Mbps while upload speed limit is 5.76 Mbps.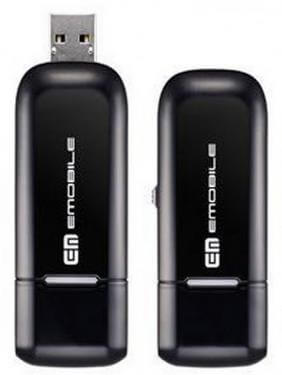 The Huawei D31HW USB dongle originally comes locked to Emobile Japan and can be purchased in another countries also in 99$ through 4gltemall. For your info, D31HW is the first HSPA+ Surf stick which offers HSPA+ network in Japan.
The D31HW supports GSM/GPRS/EDGE(850/900/1800/1900MHz) and UMTS 1700/2100MHz operating frequency bands. Through its software, you can make voice call and also send SMS. It is a plug and play adapter, which boasts a memory card slot of 4GB capacity.
D31HW weighs 30gm and can be operated with Windows 2000/XP/Vista and Mac Operating Systems.
How to unlock Huawei D31HW?
1. Change the default SIM with another network SIM and plug it to PC using USB.
2. Let it install all the software and drivers properly in your PC.
3. Now, default software / dashboard of D31HW will be opened automatically if not then run it by double-clicking through its ICON.
4. Now the modem will ask you unlock code / password / NCK code.
5. Provide 8-digit correct unlock code and your data card will be unlocked forever.
6. If your device does not ask for unlock code then download Huawei modem code writer tool or card lock unlock tool.
7. Disconnect internet and close the running software of Emobile brand.
8. Now detect the adapter under the downloaded software.
9. The software will show the IMEI of your modem.
10. Now put 8-digit correct unlock code and click on OK.
11. Now your device is unlocked forever.
12. Create the profile as per new sim and enjoy the internet worldwide with any SIM including Emobile of Japan.
Note : Unlock code / NCK / Password charge of Huawei D31HW is 6 USD, interested people can pay through PayPal. While paying mention model with IMEI in the transaction, so that I can send the correct SIMlock code within 8 hrs.