Recently Huawei E5573s-320 has been launched in Somalia by Hormuud carrier. Our team has successfully unlocked it and providing solution for free of cost.
It runs firmware version 21.316.03.00.1126 and WebUI version 17.100.14.00.1126. Since it has higher version firmware, it is not possible to downgrade and unlock this router. Our team has successfully modified the firmware and Hormuud Somalia and now it can be unlocked without opening the screws of the device. Means, no boot shot is required. Just connect to PC and run the provided file to unlock your Huawei E5573s-320.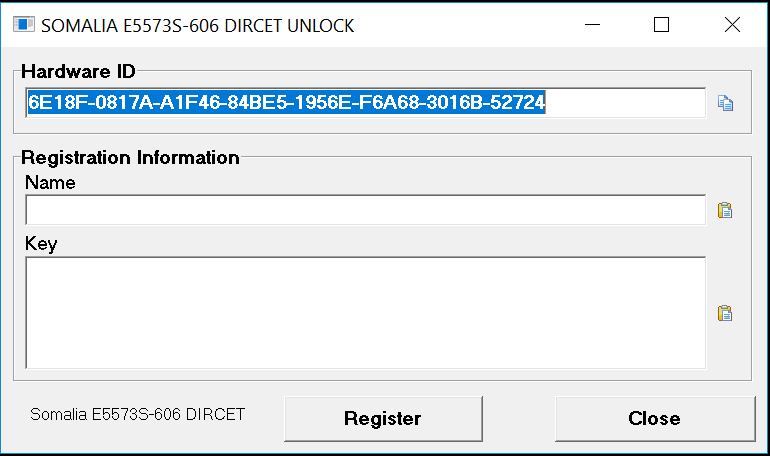 Once this modem is unlocked, you can use all supported bands sim cards around the world. There is no need to purchase a separate device to unlock for use of another carriers sim cards.
How to Unlock Hormuud Somalia Huawei E5573s-320 (Firmware 21.316.03.00.1126) [FREE]?
1. Download Hormuud Somalia Huawei E5573s-320 unlocking software.
2. Run on your Windows 7 computer.
3. It will generate the hardware ID.
4. Copy the hardware ID and paste in comment box.
5. After receiving the correct information, our team will provide the registration name and registration key.
6. Now connect your Hormuud Somalia Huawei E5573s-320 to PC with USB cable.
7. Fill the details in unlocking software and follow the onscreen message.
8. After completion of the update, your router will be unlocked permanently.
Note: It is totally free for personal use only. If you are running unlocking business and want the unlimited unlocking solution, then you can contact us. It will cost only 105USD for unlimited unlocking from any computer.