Idea and Vodafone carrier of India have launched the Huawei E3372 modem that is a hilink device, means it comes with a built-in IP address (192.168.8.1 / 192.168.1.1). It provides the internet connection through Web-page. Idea dongle comes with firmware version 22.200.15.00.356 or 22.317.01.00.356 and WebUI 17.100.12.00.356.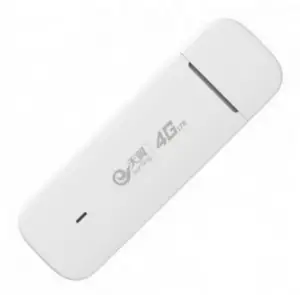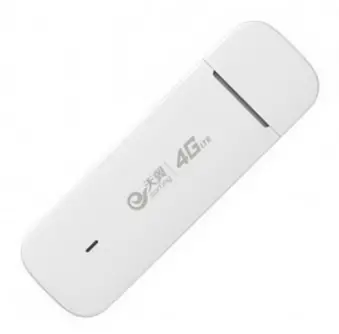 Idea (+ Vodafone) E3372H-607 is a 4G dongle, means it can provide you download speed up to 150 Mbps, while its upload speed limit is 50 Mbps. When you will change the SIM and connect to PC, you will see there are 0 attempts left to enter unlock / NCK code. Means it has customized firmware, and without flashing the device,  it can not be unlocked.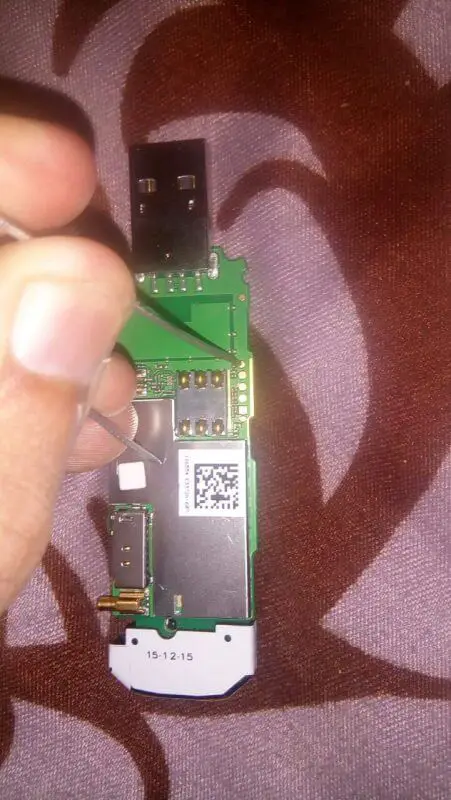 How to unlock Hilink Huawei E3372H-607 dongle of Idea India?
Download unlocking firmware of E3372H-607 and Balong tool.
2. Open the device and touch the boot pin and ground pin through a twizzer or wire as shown in the image, and same time connect to Windows PC.
3. You will see something is installing on your PC, that is drivers.
4. Run the Balong tool and click on "Detect" button. It should show "BOOT_3G" port, means everything is right.
Now locate the Bin file (will be shared with paid users only) under "Loader" and click on "Load" button.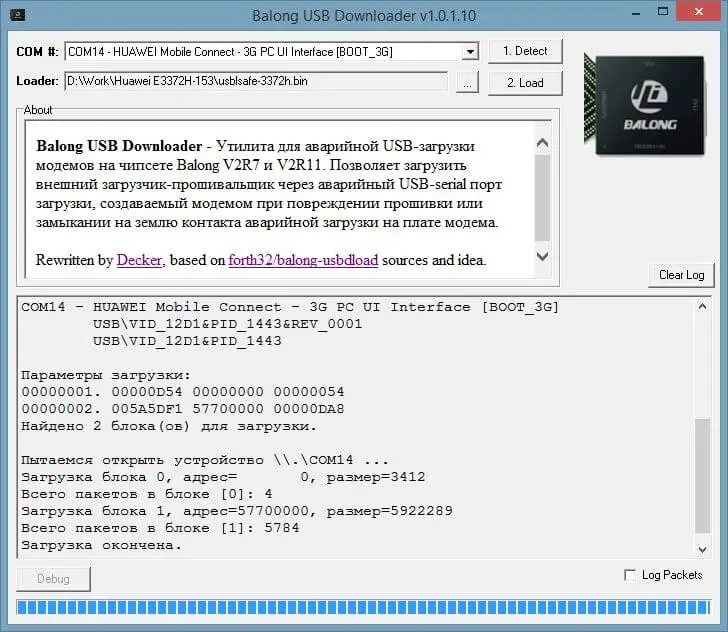 5. Once progress bar reaches up to the end, run the downloaded firmware.
6. Wait till finish wizard.
Now, your device is successfully flashed. Now your IMEI will be erased and the device will not work. I will fix the rest remotely.
If you want to change the default WebUI of Idea E3372H-607 data-card, then you can use the following :
Download Huawei E3372H Original WebUI 17.100.12.00.356 (Idea India) (USSD supported)
Download Huawei E3372H WebUI 7.100.11.00.03 (Universal)
Vodafone India has also launched hilink E3372h dongle, that comes with Hardware version: CL2E3372HM, firmware version: 22.200.15.00.210 and WebUI version 17.100.13.01.210.
Airtel is also offering Huawei E3372h-607 dongle in India, but it has non-hilink firmware and can be unlocked by changing the firmware and with a correct SIMlock code.
Update: Unlocking solution is available now. Both Idea and Vodafone locked E3372h devices can be unlocked by boot shot method, means you need to unscrew the device. Charges will be Rs. 400. Interested people can pay through payumoney.
Update I: In Bulgari by Telenor carrier, E3372H modem is available. It comes with firmware : 22.200.15.00.250, hardware ver. : CL2E3372HM, dashboard version : WEBUI_17.100.12.00.250_HILINK and Web UI version : WEBUI_17.100.12.00.250_HILINK. It has also customized firmware and can be unlocked with above-mentioned manner. It is tested and working fine.
Update II: Optus Australia is also offering E3372h-607 dongle. It comes with firmware version 22.315.01.00.74 and WebUI 17.100.14.00.74. It can be also unlocked in the same manner. The remote unlocking charge is 8USD, you can pay at PayPal.
Update III: For unlimited safely unlocking and repairing of E3372H (Hilink and non-hilink) charge is Rs. 5000 or 100 USD.