Telcel carrier of Mexico is providing Alcatel X230Y USB 3G data card, which can not use with another network provider SIM, without unlocking. The same model Alcatel X230Y can be purchased in Paraguay and Panama too, which is locked to Claro network.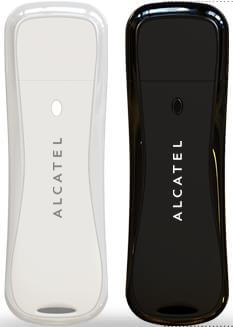 Want to use the Alcatel OneTouch X230Y modem to use it with another than default SIM card, then you need to unlock it. Unlocking is a simple and one time processes. After unlocking the X230Y, you are free to choose any carrier SIM card of your choice.
Today, we have already unlocked one X230Y dongle, which was locked to Telcel of Mexico. However, we have not checked the unlocking process of Claro X230Y of Paraguay and Panama.
Features and Specifications of Alcatel X230Y
The Alcatel OT X230Y measures 87 x 27 x 10 mm and weighs 23 gms. In HSDPA network, it can download a file with up to 7.2Mbps, while maximum upload speed limit is 5.76Mbps. It supports 3G WCDMA 850/1900/2100MHz and GSM / EDGE 2G 850/900/1800/1900MHz bands. It has NAND Flash 1G+256Mb SD RAM and supports USB 2.0.
How long we need to wait for an unlock code of Alcatel Modem and Router?
The approximate delivery time for an unlock code of Alcatel starts from 10 minutes to 8 hrs.
The average response time is 30 minutes (Based on last 100 orders).
How to Unlock Alcatel X230Y USB 3G Modem of Telcel Mexico?
1. Change the default SIM card of Alcatel X230Y with another network provider SIM.
2. Plug the dongle into PC.
3. Let it install all the drivers and software in PC, which is required to run it properly.
4. The dashboard/software of the modem will automatically open.
5. It will ask you NCK / unlock code.
6. Input the correct NCK / unlock code and click OK.
Now, the device is unlocked forever and you are free to use any another network provider SIM, as well as default SIM card.