Glary Undelete is a freeware software for Windows to recover deleted files from your computer. It also supports multiple file system i.e. NTFS + EFS, FAT , NTFS etc. It can also recover files from compressed or fragmented or even encrypted on NTFS file system.
Apart from the internal hard drive, it can also perform data recovery on removable disks also, let it USB key, flash drive, memory card, external hard disk and other removable media.
It sorts the files according to the name, size, and creation date. Thus, once you press the search button, found items are displayed on the interface by specifying the related information.
How to use Glary Undelete?
1. Download Glary Undelete software and install on your PC.
2. Once installed, open it from desktop shortcut.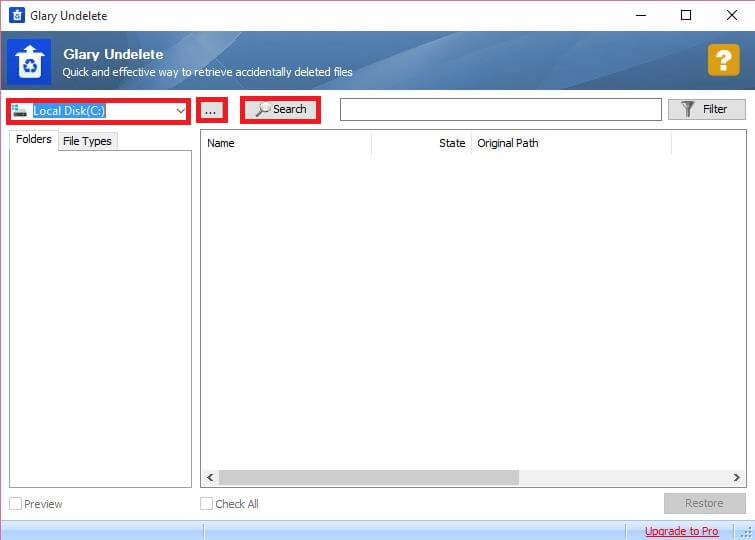 3. Choose a drive which you want to scan to recover the deleted files. You can also select any folder by clicking on (…), then press Search.
It will scan your selected drive / folder and will list the deleted files.
Here, in my case, we have selected C:\ drive and scanned it.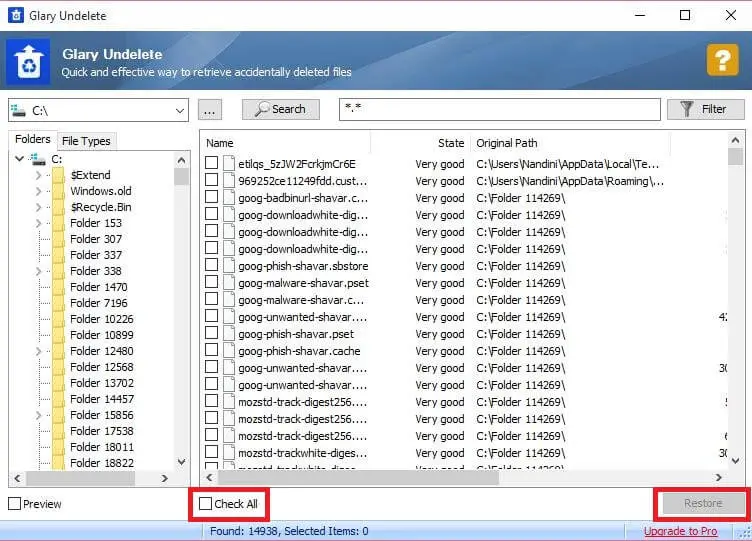 4. You can check particular files or "Check All" to recover all the listed files.
5. Once files selected, click on Restore button.
6. Locate the folder.
That's all! Your selected files will be recovered in the specified folder.
Overall, Glary Undelete is easy and safe to use. It does not come with bloatware or toolbars. It is also compatible with Windows XP, Vista, 7, 8 , 8.1 and Win 10.
Have a look on another freeware recovery tool, Pandora Recovery.