Fly on 25 Apr in Press conference in announced Flylife Web 7.85 Slim – a stylish Tablet in Russia at 4990 rubles, which is $145.374, in Indian currency it is only Rs 8532.06. With Thin aluminum case, high quality IPS screen with great resolution, powerful quad-core processor built tablet is available only at Fly store at Russia. There is no hint in the official website, when Fly Flylife Web 7.85 Slim Tablet will be launched in India.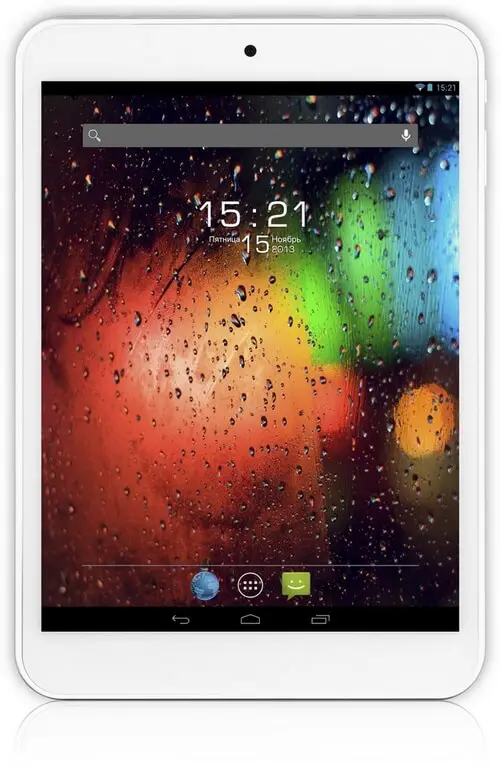 Fly Brand was founded in 2003 and is currently one of the leaders in the mobile technology world, as well as one of the leading producers of high-tech smartphones. The company's headquarters is located in Great Britain (London). Fly brand has representative offices in Russia, Ukraine and India. According to Fly "Company's products are in high demand". In a statement Fly representative told that  "according to the results of the first quarter of 2013, Fly was one of the TOP-3 best-selling smartphones in Russia".
Fully aluminum case of the Flylife Web 7.85 Slim stands out due to its minimalistic design and miniature dimensions (size – 201 x 137 x 8 mm), alongside 365 gm weighs.
Fly Flylife Web 7.85 Slim is equipped with a 7.85" display with a resolution of 1024 x 768 pixels, modern In-Plane Switching (IPS) technologies, capacitive touchscreen display provides high quality, vibrant wide angle images. According to Fly "The tablet is easy to use, both, in a shadow and in direct sunlight – while the images on display are naturally bright".
The tablet sports a quad-core (4 cores) processor RK3188 operating at a frequency of 1.6 GHz and 1 GB of operating memory. The 'Flylife Web 7.85 Slim' runs on Google Android 4.2.2 operating system.
The new Fly product "Flylife Web 7.85 Slim" is equipped with an intensified Li-pol battery with a capacity of 3300 mAh, allows for non-stop active usage of the tablet for as long as 12 hours. Users can browse the web without charging the tablet for 6 hours and the maximum time in the stand-by mode is 140 hours.
Flylife Web 7.85 Slim has an internal memory of 8 GB, can be extended up to 32 GB using microSDHC memory sticks, while the file exchange between the tablet, a laptop or a stationary computer is possible in the Flash-drive mode.
Wi-Fi 802.11 b / g / n 2.4 GHz, tethering mode, ОТА and GPS support, built-in email clients and Bluetooth 4.0 connectivity options are available in Flylife Web 7.85 Slim.
The most important thing is noticeable is , both front and rear Camera is only 2MP. Fly Flylife Web 7.85 Slim's main camera supports autofocusing and night filming modes, allowing users to shoot video clips with a resolution of 640 х 480 pixels. Built-in video and audio, supporting all possible formats and an equalizer with the manual settings mode will let you to get the best quality sound.
Fly Flylife Web 7.85 Slim Tablet has no SIM slot, you have purchase a 3G dongle to use internet.