Microsoft has moved all settings related to Windows 10 in one place, and the same can be accessed easily by pressing start button > Settings. One can also access Settings app by pressing 'Win Logo + I' keys or by clicking Settings tile in the action center. Since all the settings are now under Settings app, maybe Microsoft has decided to remove Control Panel from future Windows version.
As above said, the easiest way to access Settings app is from the Start menu. It can be modified by a third party tool or manually, and one day you find that there are no Settings under Start menu. It can be easily restored by changing the setting of Windows 10.
How to Restore the missing Settings to Windows 10 Start menu?
1. Open Settings app by Pressing Windows logo and I keys.
or,
Click on the Action Center icon in the system tray and then click All Settings tile to open Settings.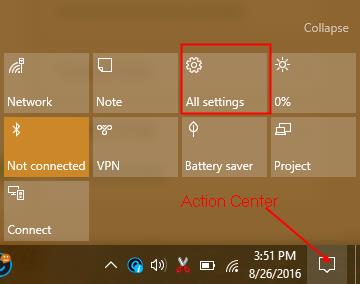 2. Click Personalization (Background, lock screen, colors).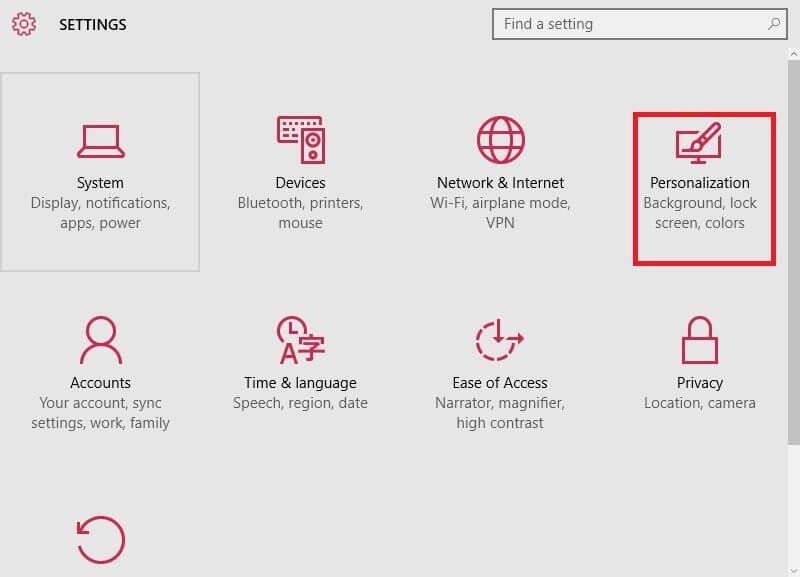 3. Click Start under Personalization.
4. Click the link labeled Choose which folders appear on Start from the bottom.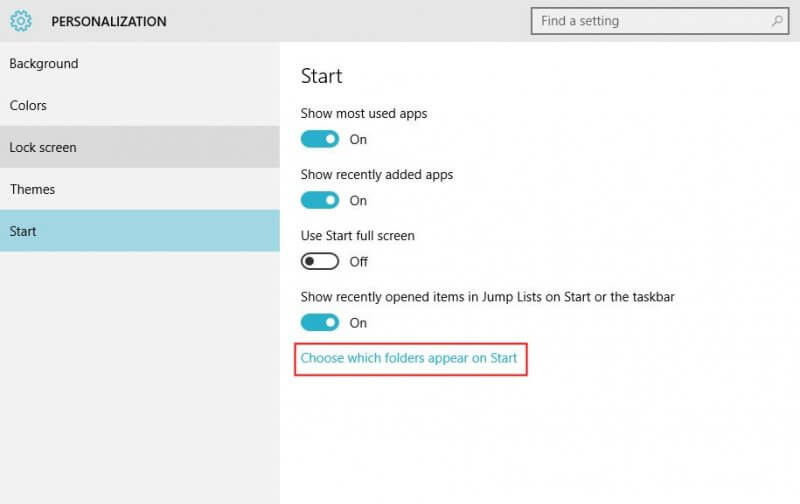 5. Turn ON the label Settings to add Settings icon back to the Start menu.
6. Now you can see the Settings app under Start menu.
Similarly, you can add documents, downloads, File Explorer, music, pictures, videos, Network, personal folder and HomeGroup to the Start menu.
If you are facing problems in Start menu, then you can fix it using Start Menu Repair / Troubleshooter Tool for Windows 10.