Sometimes you want to delete a file or folder and you get the error like "Cannot Delete" or "Access Denied" are the most common errors of Windows PC. These errors come when you try to access or delete it. These errors do not only come when you logged in as a normal user, you may face in administrator account too.
The common reason behind the "cannot delete" or "access denied" error is, you do not have ownership of the file/folders you have selected to delete or access or the file permission has been modified by some program. In any case, you need to take the ownership of file/folder, then deleting is possible.
You can take the ownership of a file/folder without any third party, but the processes are long. Hence, we will use a third party freeware tool, called TakeOwnershipPro.
TakeOwnershipPro is a freeware very useful tool to take ownership or grant full permissions of any files or folders in Windows. You can grant full permissions by just dragging and dropping your file or folder to the program.
After the installation of this app, launch and drag the file/folder to the program, which refuses to delete. Finally, click on Take Ownership button.
Once this app is installed, it combines itself into the right-click context menu. Means this program also allows you to take the ownership of a file/folder by right-clicking on it.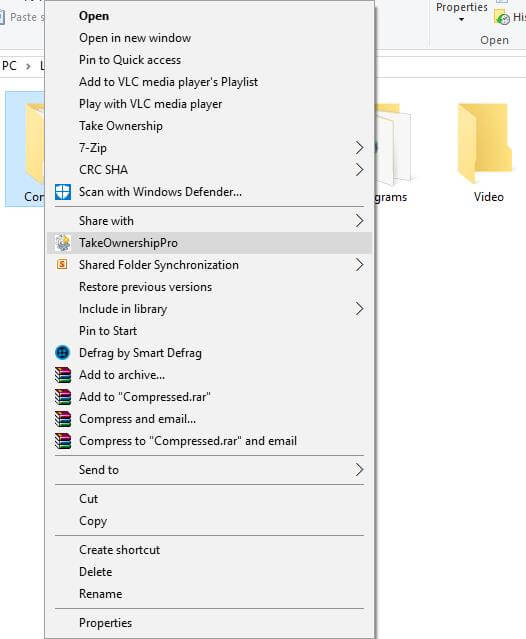 Once you right click on any file/folder, you will see an option "TakeOwnershipPro". Click on "TakeOwnershipPro" to take the ownership of it.
This free tool supports all version of Windows including XP, Vista, 7, 8 and 10.
Key Features of TakeOwnershipPro:
Drag and drop support
Integrates itself in Right-click context menu
Easy to take ownership through right-clicking the folders or files
Take ownership of multiple files / folders at one time
Totally Free
Compatible with Windows 10, Windows 8, Windows 7, Windows Vista and Windows XP
You can download TakeOwnershipPro from here.