Taskbar's search box is one of the best features in Windows 10. It sits beside the Start button and let you search your PC and also helps you to get results from the web using Microsoft's Bing search. When you type something in the taskbar search box, search suggestions appear in the box and clicking on one of them will open results in Edge web browser.
While this feature is useful as you can quickly search the web and also launch your favorite web page right from the search box, but Microsoft has not included any option to change the Search Engine to Google instead of Bing.
How to Enable Google search in Windows 10 Taskbar search?
1. If you have not already installed Google Chrome, then download and install on your computer.
2. Make Google Chrome as default browser:
(a) Open Settings app by pressing Windows Logo + I key.
(b) Click System (display, notifications, apps, power).
(c) From the left pane, click Default apps.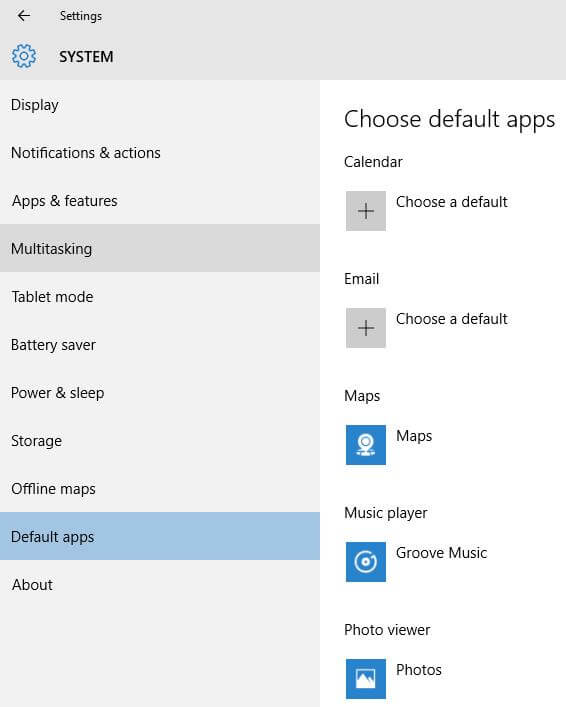 (d) From the right side pane, scroll down the page to see the Web browser.
(e) Click on "Choose a default" under Web browser option.
(f) Click "Google Chrome" to make it default browser.
3. Once you have successfully made Google Chrome as the default browser, launch the Chrome browser.
4. In a new tab enter the address :
chrome://settings/
5. Press Enter from the keyboard to open the settings.
6. From the left-side pane, click "Extensions".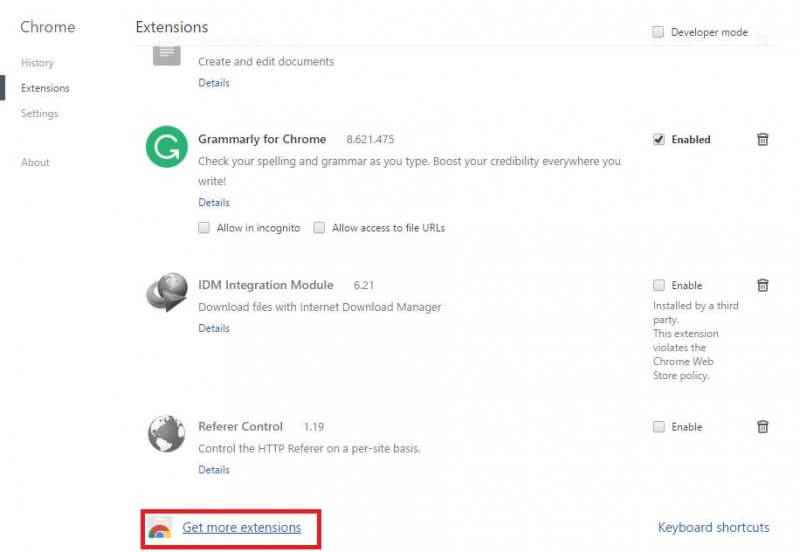 7. Click "Get more extensions" link.
8. Search for Bing2Google extension.
9. From the search results of Bing2Google, click on "+ADD TO CHROME" from the right side.
10. Click "Add Extension".
11. It will be downloaded and installed in your chrome browser.
From now onwards, whenever you type something in the taskbar search box or start search box, and click for web search, you'll see Google search results in the Chrome browser in place of Bing. Basically, Bing2Google extension redirects search queries from Bing to Google.
It is also possible to get Bing Wallpapers in Google Chrome browser with "Bing: daily wallpaper on new tab page" extension.