Windows 10 comes with various new features and one of them is Tablet mode. Windows 10 is optimized for Tablets, but if you are using desktop computers, you will see some features are not optimal for those who use their PC in both Tablet mode and Desktop mode. You can notice that Windows 10 taskbar icons are placed with more space between than compared to previous versions of Windows. However, in Tablet mode it will hide all the icons on the taskbar, but in desktop mode, you will soon run out of space on the taskbar.
How to Enable and Disable Taskbar Icons in Windows 10?
1. Click 'Action Center' icon from the taskbar and go to 'All Settings'.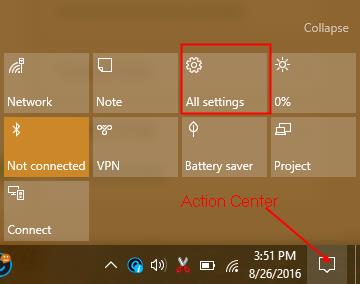 2. Click 'System'.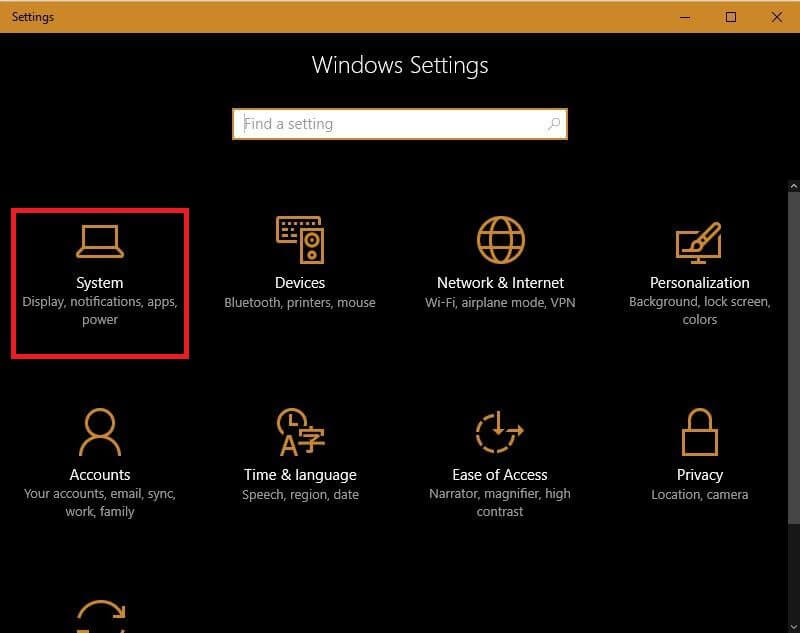 3. Under 'System' click on 'Notifications & actions' from the left pane and then from the right pane click on "Select which icons appear on the taskbar".
4. First turn 'OFF' 'Always show all icons in the notification area'.
5. Now you can toggle the icons of your choice ON/OFF. Only those icons will be visible in the Taskbar, which you make ON.