In modern day, blogging has turned out to be quite a lifestyle friendly way of earning money. It gives you the opportunity to work from home, focus on any topic of interest and share your creativity and talents. It is possible to earn a living for yourself and your family by blogging. For this, it is important for you to know all about blogging and how you can make it a full-time profession.
What do you require for earning money by blogging?
There are several elements which need to be combined for you to start being a money earning blogger.
Start a blog
The first step you need to carry out is to start a blog. It is recommended to use WordPress or blogger.com. WordPress is self-hosted and is one of the best platforms for bloggers who want to earn money.
Create good content
After starting your blog, you must make sure that your content is great. You need to post content of very high quality and standard because of the competition by millions of blogs which are posted all over the world. Your content should be appealing and worthy of people's interests. A good format, the presence of proper images, related links are some key things which you must keep in mind.
Building up your audience
Building a wide audience for your blog is the key for it to get popular. When a large section of people finds your blog interesting, you are bound to earn money out of it. Promoting your blog is the most important thing for building an audience and reaching out to people. You should use SEO tactics for writing your blogs.
Social media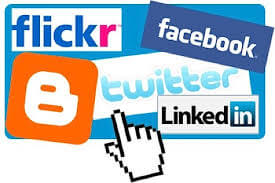 Social media is the best way for promoting your blog and making people know about it. Facebook, Google+, Twitter, Pinterest, LinkedIn, and Reddit are the most popular social media sites you can use for promoting your blog.
Building your email list
After developing a fan base or followers, you must retain them. Many readers may visit your blog just once and may not revisit. You should start gathering the email addresses of all the visitors and start building your email list. By means of regular emails, the readers will tend to read all your new and updated blogs.
Ways to earn money from your blog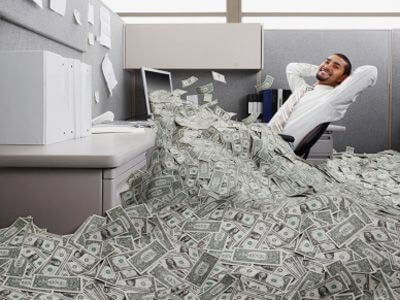 After setting up your blog and starting to gain an audience, you should know how you can start earning from the blog.
Here are the various ways by which you can be a professional blogger who earns out of blogging:
Advertising
Cost-per-click advertising can be used. These ads will be displayed on your page and you will be paid every time a visitor clicks on them. In case your blog has got a steady audience, you can make quite some money by availing this form of advertising.
Cost per mile advertising is another good way of earning steady revenue when you have good traffic to your blog site. However, this form usually brings poor returns, so you require a large amount of traffic in order to earn money from cost per mile ads.
Direct advertising is the best way to earn good money without using any third party. You have to directly work with businesses and promote their services on your blog. You need to have a very good following.
You can use Sponsored posts for earning money from advertisers. You will have to publish a post which the advertiser would provide you with. You may have to mention their name as well.
You can set up banner advertisements by working with advertisers directly. The payment in this form of advertisements is similar to cost per mile advertising.
Affiliate marketing
This is a form of performance-based marketing where affiliates are rewarded by company owners, for every single customer who avails the company's service through independent advertising by the affiliate. The network, publisher, merchant and customer are they key players in this form of marketing. Affiliate marketing works along with certain other mechanisms of online advertising. This is because these platforms are required for marketing purpose by the affiliates. SEO, email marketing, display advertising and content marketing are some of the mechanisms which are utilized.
Services
You can offer your time and expertise and make a good income from your blog. The various services which you can provide are as follows:
Consulting and training
You can promote your expertise by giving consultancy services to businesses and companies. This is a good way to earn. You can work with companies, help them start their blogs, create editorial calendars and give tips to their marketing tips regarding the promotion of posts. You can undertake pay per minute phone call consultancy where you will earn money per minute by talking to and aiding a customer.
Writing and designing
You can promote your services on your own blog instead of on a freelancing network. Doing this, you will be able to demand better rates. Services such as editing and proofreading can be offered by you as well. In case you are good at designing and illustrations, you can offer your services to companies and bloggers who require them. You can post your works such as logos, designs, and photo edits on your own blog in order to attract companies and other bloggers.
Membership sites
If your blog develops a very active and steady community, you can start a paid membership area. Your members will be required to pay an amount for viewing some extra content in your blog.
Blogging can be turned into a full-time profession and you can earn enough by being a successful blogger. You need to follow the steps and guidelines for setting up your blog, building a large following and then opt for methods which would make you earn handsome amounts. However, your standard must be up to the mark as there is severe competition in the field of professional blogging.