Recently, I have provided unlocking solution of Huawei E5373T Telstra Australian WiFi MiFi router, Huawei Telstra E589 Australian pocket WiFi mobile router, Huawei Telstra E585 (E585u-82) Australian pocket WiFi mobile router, Telstra E5832 (E5832s) 4G LTE Australian Huawei mobile pocket WiFi router, Telstra E583C Australian Huawei WiFi mobile router, etc. We have also unlocked Telstra E8278 (E8278s) Australia Huawei WiFi Wingle. Today, I am sharing with you the download link for the new Telstra pre-paid mobile broadband connection manager for Windows and MAC OS both.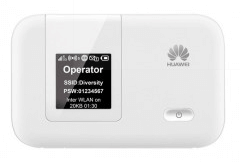 If someone has lost his dashboard / software of his Telstra broadband then he will be not able to use his modem, because software / dashboard of any modem comes with drivers and without drivers, you can not create the dial-up connection also to your PC, because without drivers your modem will be not detected by the PC. Telstra has officially released  "new Telstra Pre-Paid Mobile Broadband Connection Manager for Windows and MAC OS both" and for the same, which download links are provided at the end of the article. Presently, there is no firmware available at Telstra Official website, if any will be posted in future, then I will update here in this article.
Additionally, Huawei has recently launched Huawei mobile partner V23.009.09.02.910 (latest version), which can be downloaded from here to use with latest Huawei modems e.g. E303, E3131, E367, E392 etc.