We all need Windows 10 Anniversary Update as soon as possible in our PC and Microsoft has set up a webpage where you can download the latest available Windows 10 ISO or Disc Image files. You can right now download the Windows 10 Anniversary Update version 1607 ISO Disc Image Files.
How to Download the latest Windows 10 ISO Disc Image Files from Microsoft Site?
1. Navigate to the Microsoft official web page.
2. Select the edition and click on confirm.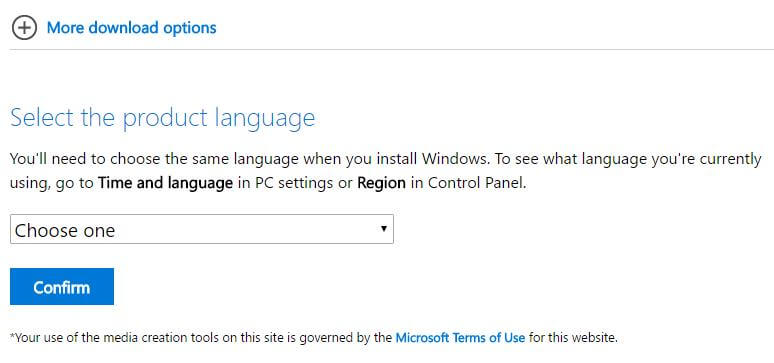 3. Now, select the product language and click Confirm button.
4. You will get two links, one for 32-bit Windows 10 and another for 64-bit version.
5. Click on the edition which you want to download and the download will be started.
Note : Links will be valid for 24 hrs only from the time of creation.
If you want to upgrade the Windows 10 to its Anniversary Update then you can also use the cool app Windows 10 Update Assistant. You might be interested in Windows 10 mobile anniversary update.