I keep working hard to provide unlock solutions for various modems to you. You can search my blog for various types of modem unlock solutions, e.g., Huawei, ZTE, Micromax, Alcatel, Airtel, Aircel, Vodafone, Idea, MTN, Reliance, Tata Docomo. I have already provided so many types of dashboard/connection manager for Huawei and ZTE modems. Today I have come again with the latest dashboard of Huawei Modem version 23.002.08.02.1014 with the latest drivers for your Huawei Modem. As we all know, the latest version of the software comes with many bugs fixed, so why not use the latest dashboard for your modem. It is not modified, and the Huawei company itself has launched it. The original download link has been provided at the end of the article.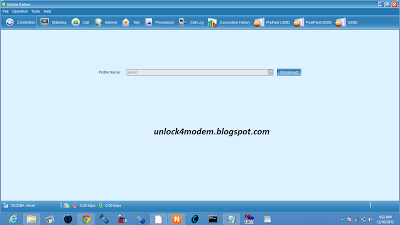 I am providing here the original download link of the dashboard, which has been provided by Huawei. It can be used with any Huawei Modems. It works perfectly with Windows XP SP2/SP3, Windows Vista SP1/SP2, Windows 7, Windows 8, Mac OS X 10.5, Mac 10.6, Mac 10.7 operating systems. There are separate download links available for Windows and Mac operating systems.
Just download the latest dashboard for any Huawei Mobile partner and install it on your computer. Now run the dashboard can create a profile as per your network provider through settings, and feel free to surf the internet.
In the latest dashboard, through Statics, you can see the data usage. Through the text button, you can read SMS, or you can send SMS also. There is a phonebook also available to save the contact.
Wi-Fi option is also available in the Settings tab through which you can connect through Wi-Fi.
Original Huawei Mobile Partner V 23.002.08.02.1014 (Windows)
Original Huawei Mobile Partner for Mac
Download Huawei Mobile Partner 0072 (Released on 30/04/13)