Good new for BSNL modem users. Users who have lost the dashboard of BSNL ZTE MF180 can now download the original dashboard from the link which is provided at the end of the article. It is a great dashboard for ZTE Qualcomm based USB Mobile Broadband.
Features of BSNL ZTE MF180 Original Dashboard
The Best GUI for ZTE users (It supports almost all ZTE modems)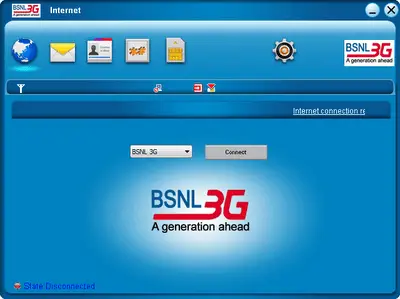 In this dashboard Call facility is also available
In the said dashboard users call SMS also.
Another feature in this connection manager is SIM Toolkit plugin, Phone Book, USSD (To check the 3G data balance).
Users who want to upgrade his PC can download this ISO file.
ZTE MF180 Connection Manager (ISO)
Users who don't want to flash his modem can install directly in his PC without upgrade the modem.