Windows operating system comes with a built-in Firewall, which protects you from the virus or malware attack over the internet. In this post, we will see how to enable or disable the Windows Firewall in Windows 10 / 8 / 7. Before proceeding with steps, disabling Firewall will create problems for you, so either you should know what you are doing or install third party Firewall.
How to disable Windows Firewall in Windows?
1. Right click on Start button and select Control Panel.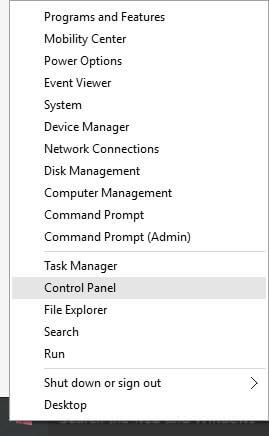 2. Under control panel search, type Firewall.
3. From the search results, launch the Windows Firewall.
4. From the left pane click on "Turn Windows Firewall on or off".
5. Here you can see the option to Turn on or Turn off Windows Firewall, for both Public as well as Private networks.
6. Select your preferred option and click OK.