It is possible to enable right click on websites that have disabled by disabling the Javascript. You can also save the Images using Chrome to the computer if right-click is disabled, but what you will do, if you don't want to see any Images in any browser while browsing. Images take a lot of bandwidth to load and if are running your internet with limited data or you want to save the data, then disabling Image while browsing, may be right choice for you. You may want to view posts as text only, so you want to disable the images while browsing. Reasons may be different, but it is the universal truth that text-only pages load faster. In this post, we will see how to disable Images in Google Chrome, Internet Explorer, Edge and Mozilla Firefox in order to speed up browsing speed and save the internet bandwidth.
How to Disable Images in Chrome?
1. Launch the Google Chrome and click on the three lines on the top right corner and select Settings.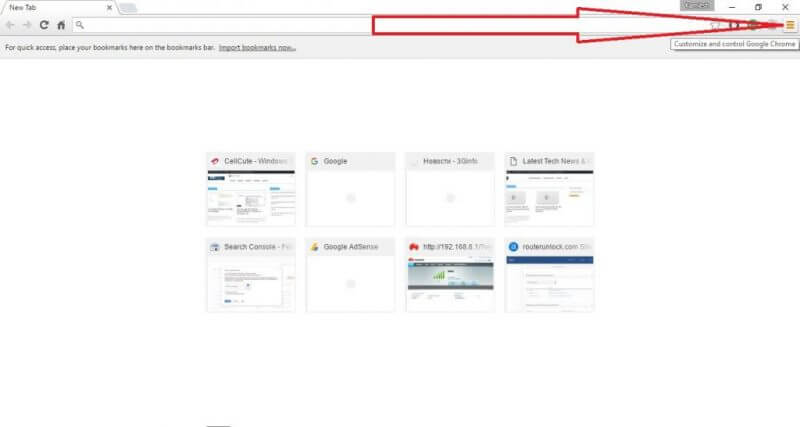 2. Select "Settings".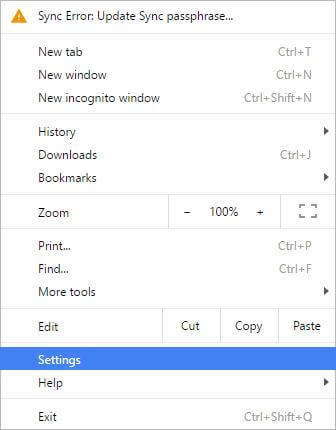 Alternatively, type chrome://settings in the address bar and hit Enter, from the keyboard to open the settings of Chrome.
3. Scroll down and click on Show advanced settings.
4. Under Privacy, click Content Settings.
5. Under Images, check the box of 'Do not show any images'.
6. Click Done and close the Chrome browser.
You will be not able to see the images while browsing the internet on Google Chrome.
How to Disable Images in Mozilla Firefox?
1. Open Firefox and type about:config in the address bar, then press Enter from the keyboard.
2. Click "I'll be careful, I promise!" to proceed.
3. Search for 'permissions.default.image'.
4. Double click on permissions.default.image and change the value from 1 to 2.
Integer 1: Allow all images to load
Integer 2: Block all images from loading and
Integer 3: Prevent third-party images from loading.
How to Disable Images in Internet Explorer?
Open the Internet Explorer.
2. Click Settings icon from the top right corner, then Internet options.
3. Go to the Advanced Tab.
4. Scroll down till you find Multimedia section.
5. Under Multimedia, uncheck Show Pictures.
6. Click Apply and Exit.
How to Disable Image in Edge?
Till now I could not find any settings to disable images in Edge browser of Windows 10. If you have any idea, let me know via comments.