Defraggler is one of the best free Disk defragmentation software that lets you defrag the individual files, means you don't need to defrag the whole drive if it is not needed. This tool also allows you to defrag system files at boot-time.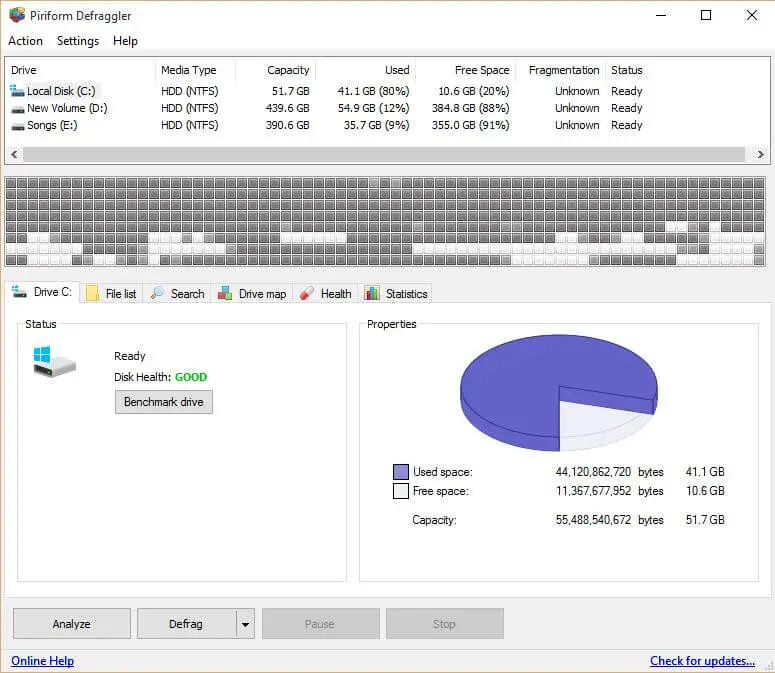 This Windows application supports both, NTFS and FAT32 file systems, as well as also defrag system files at boot-time. To do so, open Settings > Boot Time Defrag > check Run Once or Run Every Time to defrag the system files.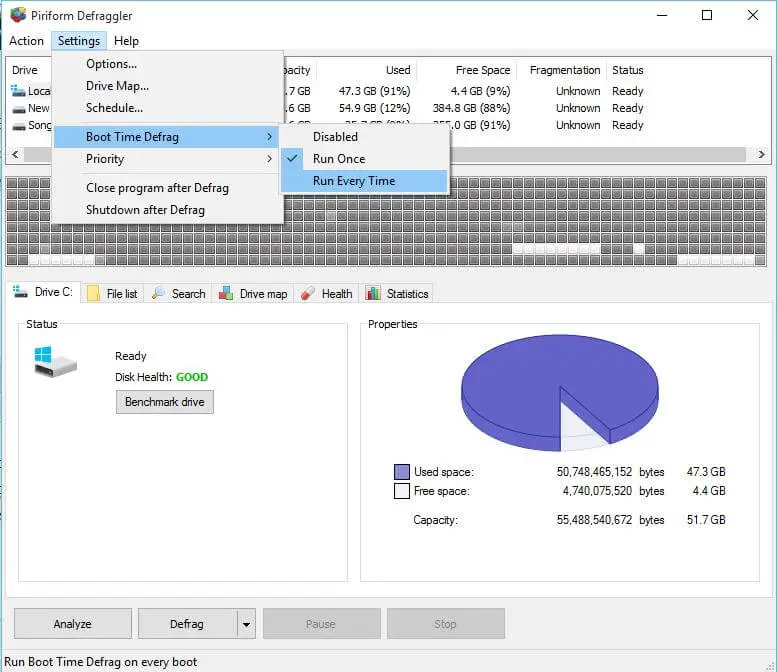 When you run the Defraggler tool, it automatically analyses the whole hard-disc and shows the status of the drive, used space, free space and capacity of the particular drive.
To defrag any drive, select the drive and click on Analyze. Once the Analyze is completed, you can view the fragmented files with size, total fragmented files, disk health etc. You can also check the performance of the drive, by clicking on Benchmark Drive.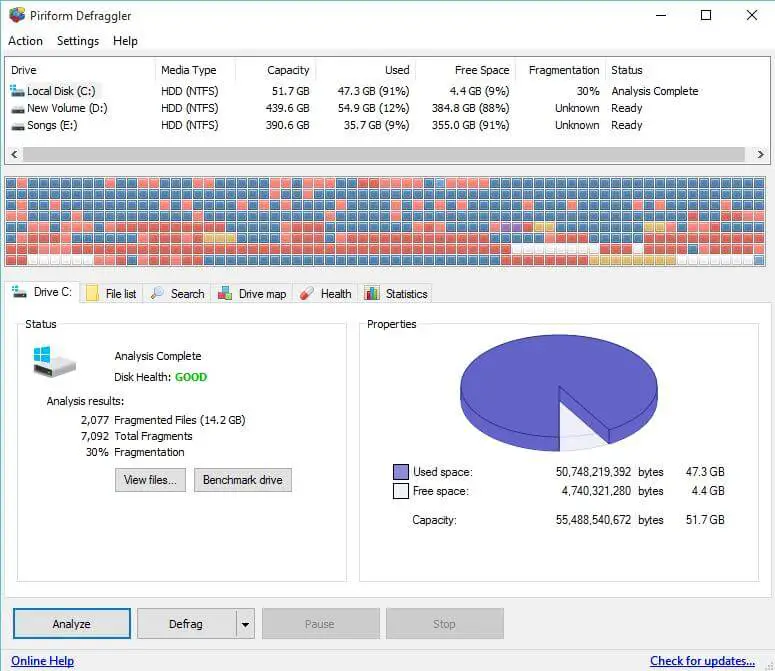 Once Analyze is completed, click on "Defrag" button to defrag the drive. You can also pause or stop, in between the process of Analyze or Defrag.
Through the Settings, you can set "Close program after defrag" or "Shutdown after defrag", once the task is completed.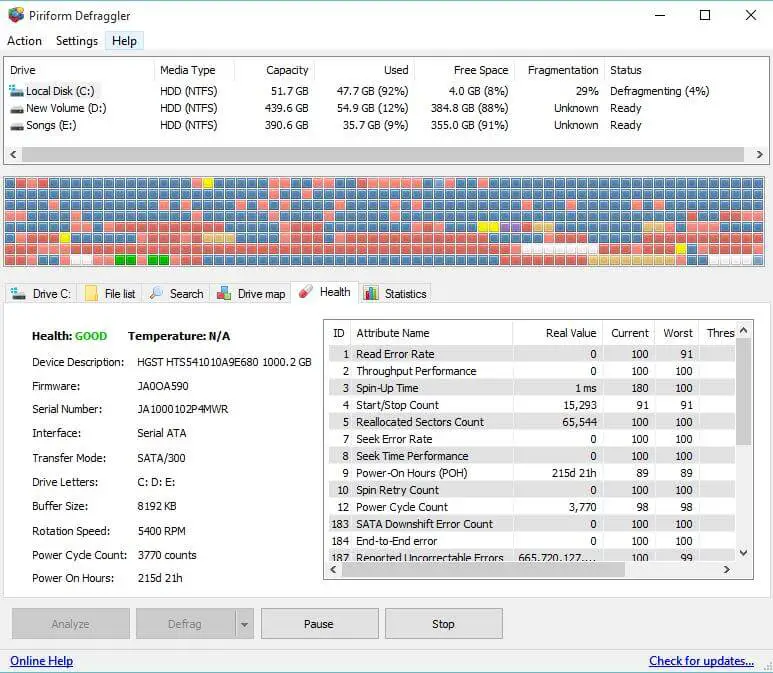 Under health tab, you can find the device description, firmware version, serial number of the hard disc, interface, transfer mode, driver letters, buffer size, rotation speed, power cycle count and power on hours status.
The defragmenting engine of Defraggler software is very fast. It can be used as regular defragmentation program for your Windows 10 / XP / Vista / 7 / 8 operating systems. You can download the Defraggler from here.
You can check out another freeware : Smart Defrag, Disk SpeedUp, MyDefrag, Wise Disk Cleaner, and SuperEasy Live Defrag to optimize the hard disk.