Windows 10 Anniversary update has been released with a few new features and options. The anniversary update ISO is available to download for free for all Windows 10 users. Now, users can change Edge browser Downloads folder via its Settings and installation of Extensions are also possible. Once you have upgraded to Windows 10 with Anniversary Update, you can delete the Windows.old folder through Settings app.
One of the noticeable changes in this Anniversary Update is the ability to customize the quick actions center in Windows 10. If you open the action center, you will be able to see some quick toggles for Bluetooth, tablet mode, network, quiet hours, note, brightness, battery saver etc. This Action Center is quite similar to what we use on smartphones.
Once you have upgraded the PC with Anniversary Update, you can customize the quick toggles in Windows 10, as well as, re-arrange and remove toggles.
How to Customize Quick Actions in Windows 10 Action Center?
1. Click the Start menu and then click Settings Icon to the Settings app.
Or, simply press Windows Logo + I keys.
2. Click on System (Display, notifications, apps, power).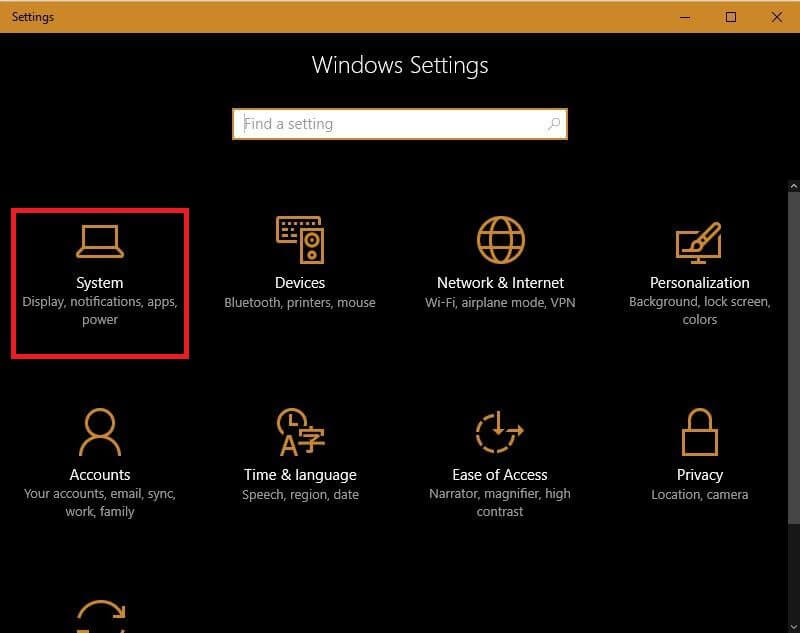 3. From the left side pane, click on Notifications & actions.
4. On the right side, you can see all the quick toggles arranged in the same order in which they actually appear in the action center. Just press and hold any icon and rearrange them.
5. If you want to add or hide some of the icons to appear in the action center, click on the link labeled "Add or remove quick actions".
6. Toggle between On or Off to show or hide specific Icon from Notification Area.
7. Finally, close the Settings app.
That's all!