Installation of Windows OS from the USB disk is quite popular now. You can use Windows Installation Media Creation tool to create a Windows 8.1 USB disk. Windows 10 Media Creation tool lets you create Windows 10 USB/DVD disk. It is also possible to create a Windows 10 USB disk using the command prompt. Once you have prepared bootable USB / DVD disk, you can check it is bootable or not use MobaLiveCD.
Rufus is the most popular tool to create a bootable USB disk of Windows 10, 8, 7, Vista, XP. But, in this post, we'll prepare a USB drive using Windows USB/DVD Download Tool. When you will install Windows USB/DVD Download Tool and run on your PC, you will find Windows 7 USB/DVD download tool, don't worry, it works well with Windows 7, 8 & 10.
Before you proceed with the creation of USB installation drive, you'll need to have your Windows installation media available as an ISO file. You can download an ISO file of the preferred operating system using Windows and Office ISO Downloader Tool. It is also possible to download the latest Windows 10 ISO Disc Image files from Microsoft site.
Apart from the ISO image, you need a minimum of a 4GB flash drive to create your installer media. During the bootable USB creation process, it will erase your whole USB drive, so before processing, copy the important data in your hard drive of PC. Once you have both ISO and flash drive in hand, you're ready to continue.
How Create a USB Flash Drive Installer for Windows 10, 8, or 7?
1. Navigate to this page, and click on download button to download the
Windows USB/DVD Download Tool.
2. Install it in Windows PC and launch the same.
3. Click "Browse" to locate your Windows ISO file and then click "Next" to proceed further.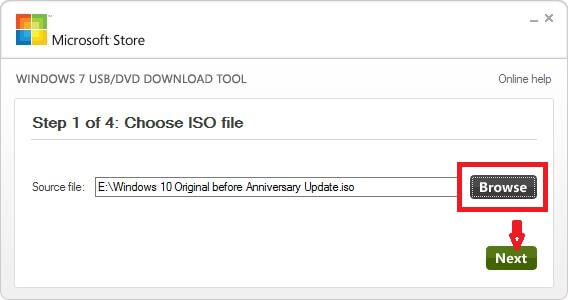 4. In the next screen, you will have two options, USB device, and DVD. Since we are creating bootable USB disk, we will click USB device option.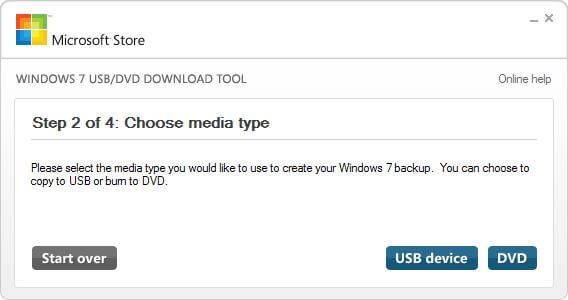 5. Insert the external USB disk and click USB device. It will automatically detect.
6. Click "Begin copying".
7. It will prompt you for Erase USB Device. Click "Erase USB Device" to continue.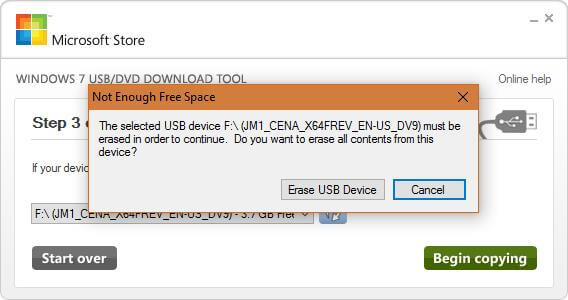 8. It will again ask you before erasing of the USB disk, click Yes.
9. You will see a status Formatting.
10. Once formatting completed, it will start copying the files.
11. It will take few minutes, depending on the USB disk and PC speed. Once copying of files completed, you will see a message "Bootable USB device created successfully."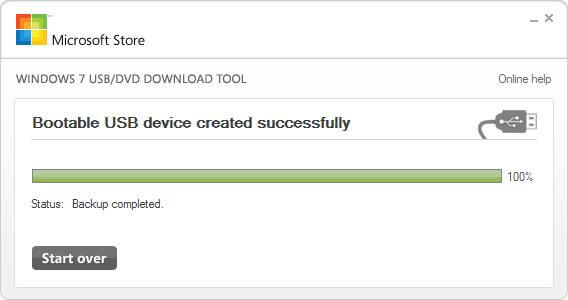 Once you have successfully created a bootable USB device, make the appropriate changes in BIOS in order to boot from USB, and start installing Windows OS.