Every Windows Operating System has an option to protect your account with a secure password. But, what you will do, if you have forgotten your password and not able to log into Windows anymore. So, better create a password reset disk of Windows 10, after the installation of operating system. Once you change the password of your account, then again you have to create a password reset disk. Basically, it will recover the local account password, and not the domain account password.
How to create a Password Reset Disk in Windows 10 PC?
1. Click on Start Icon on Windows 10 and type password reset disk and you will see the option "Create a password reset disk".
2. Once clicking on "Create a password reset disk" option you will see the 'Forgotten Password Wizard'.
3. Click Next.
4. Connect a USB drive.
5. Select the USB drive.
6. Click Next.
7. Forgotten Password Wizard will prompt you to enter the password for the current account.
8. Input the password and click Next.
9. Click "Next".
10. Password reset disk will be created for your current account and saved in the USB drive.
Now, in your USB drive a file with the name 'userkey.psw' will be present, which is the password reset disk for your account. Once you forget the password, then you can reset the password with USB recovery kit.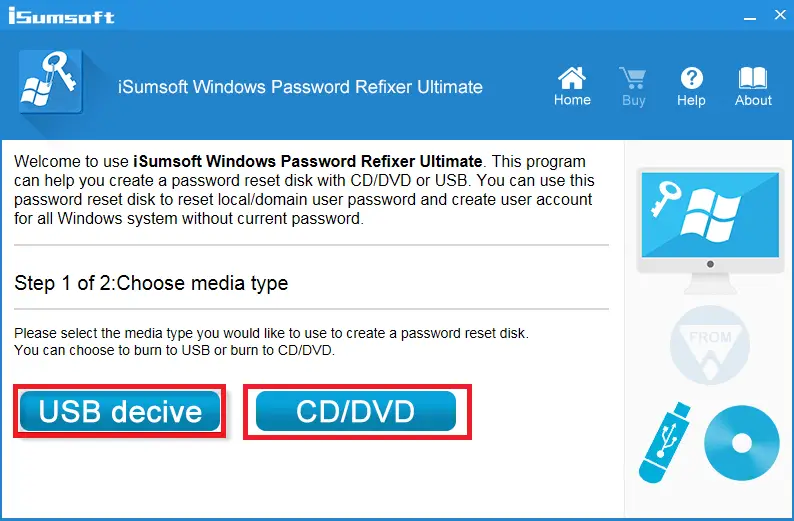 The other way to create a Password Reset Disk in Windows 10 PC is using a third party tool, the Windows Password Refixer. It helps you to reset domain/local administrator/user account password in Windows 10/8/8.1/7/Vista/XP/2000/NT and Windows Server 2012 / 2008 / 2003 / 2000. It also supports to reset Microsoft account password in Windows 8/8.1/10. With the help of this freeware tool, you can add a new administrator account without logging into Windows.
If you forgot Windows local account password or Microsoft account password unable to find any way to reset the password, iSumsoft Windows Password Refixer should be the best option. It helps reset any password for login to Windows without losing any data. However, one has to boot from USB / DVD disk to reset the password of local account of Windows 10. You can download Windows Password Refixer from here.