Ubuntu is the most popular Linux distros. As earlier said, most of us want to install the operating system using bootable USB device. But, very few tools supports Linux. Rufus is the most popular tool to create a bootable Windows 10 USB drive and the same app can be used to create a bootable disk of Ubuntu also. In this post, we will see, how to create a bootable flash drive of Ubuntu using Rufus utility.
Before proceeding with further steps, make sure you have downloaded an ISO image of Ubuntu, Rufus software and a USB stick with at least 2GB of free space.
How to create a bootable USB stick of Ubuntu on Windows?
1. Launch Rufus and select your USB stick in the 'Device' drop-down.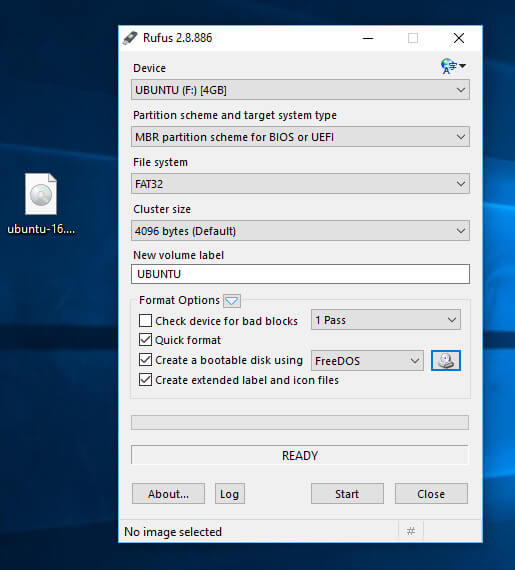 2. Click the CD-ROM icon and locate the downloaded Ubuntu ISO and click 'Open' and then 'Start'.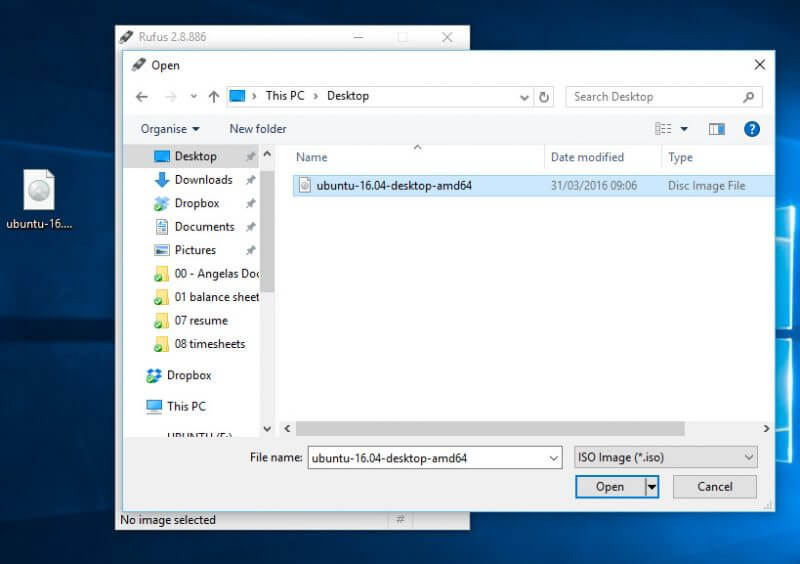 3. The app will ask you to download Syslinux software, click Yes.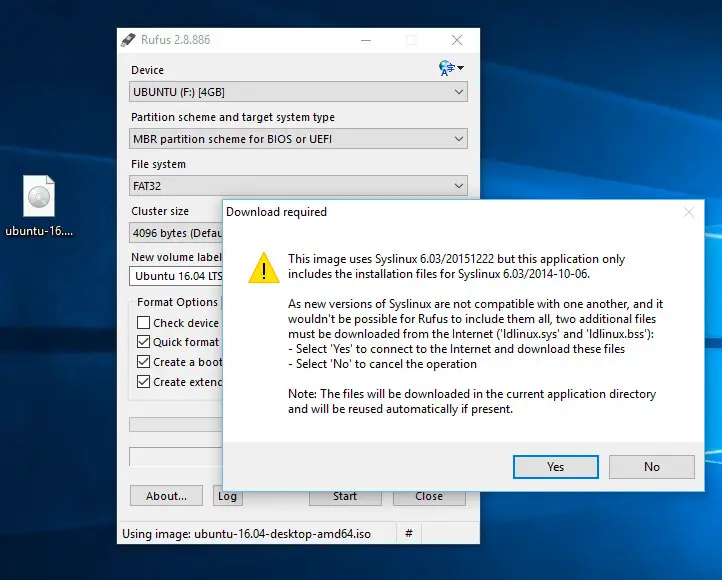 4. Click 'OK' to write in ISO Image mode.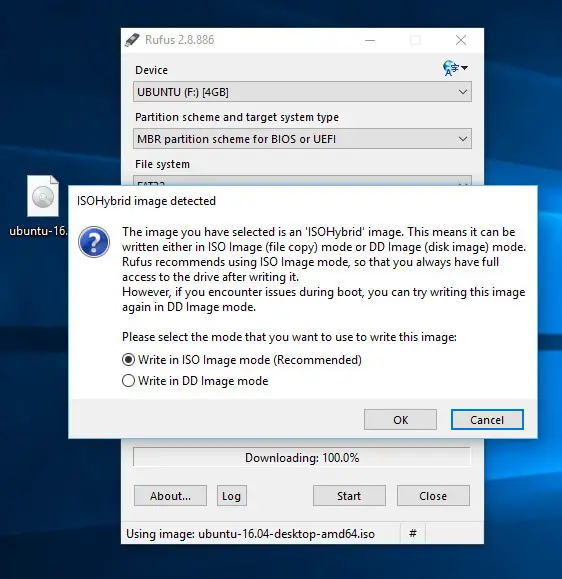 5. A warning window will prompt that device data will be erased, confirm by clicking 'OK' to continue.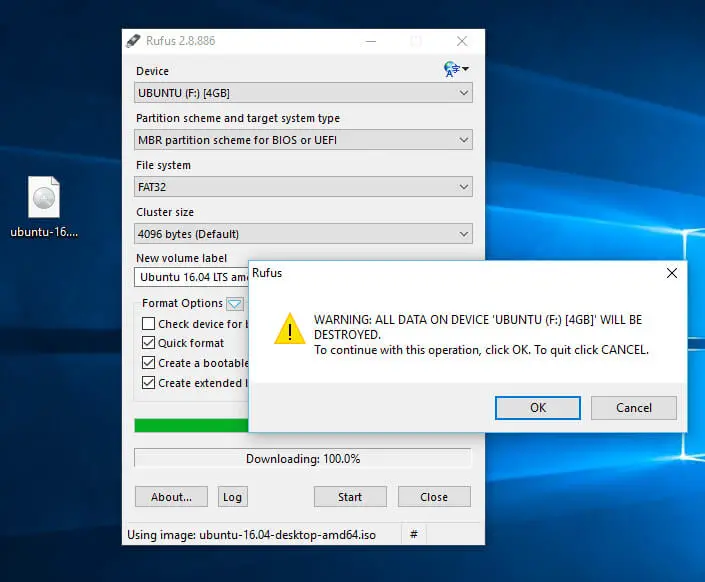 6. Once it is finished, just restart your computer and start using Ubuntu, or you can install Ubuntu.