USB Flash drives are easy to carry and simple to use, that's way in most of the cases we prefer USB flash drives. USB device can be plugged to PC easily and data can be stored safely without any third-party tool.USB Image Tool is one tool that lets you create backups of your USB flash drives so as to protect these important files that you carry on them.
USB Image Tool is a freeware app that lets you create the backup of the USB flash drive, so you can protect your data in safe. It can clone or create the IMG image of USB flash drives and MP3 players, that can be mounted as USB drives. The app allows you switch between images with different music styles on your MP3 Player or to make an exact backup image of your USB Stick. With the help of this tool, you can create the backup of the entire USB flash drive as an image, which can be burn to a disc or mount on a virtual drive.
The USB Image Tool offers two modes, namely Device and Volume mode. The Device mode copies the whole USB device including the boot sector, while the Volume mode processes and copies the first volume on a USB flash drive.
To create a backup of your USB disk, you have to click on Backup, which will be saved as .img format. To restore the backup, you need to click on Restore button.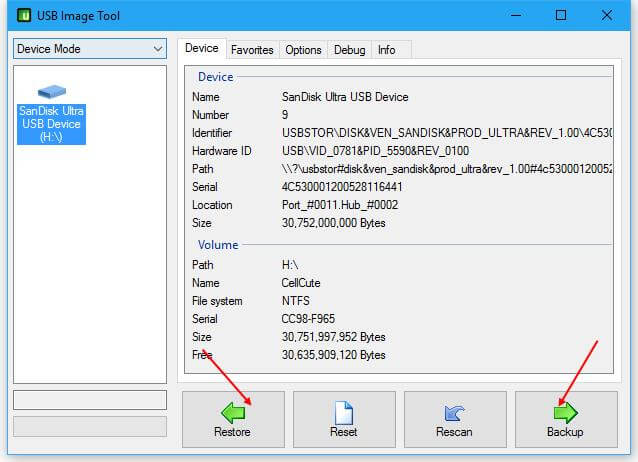 The USB Image Tool program works with all types of USB storage device. This includes flash drives, card readers, digicams, cell phones and mobile music players.
It needs requires the .NET Framework 4.0 and Windows XP or higher to work. You can download this free utility from here.