Once you have created a local user account in Windows 10, you might have noticed that it uses default picture under start menu and login screen. You can change the account image, according to your choice.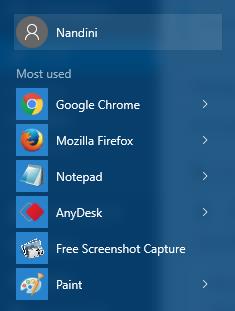 How to Choose a Picture for your User Account and Start menu in Windows 10?
1. Open the Settings app by pressing Windows logo and I keys.
2. Click Accounts (Your account, sync settings,work, family).
3. From the left side menu, click "Your account".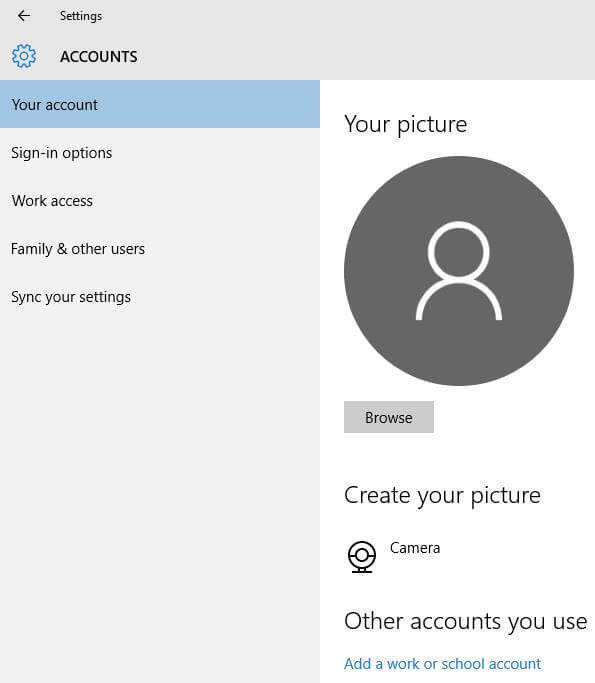 4. From right side pane, you can Browse to choose an image from your PC or you can use Camera options to take a fresh shot, which you want to use as your account image.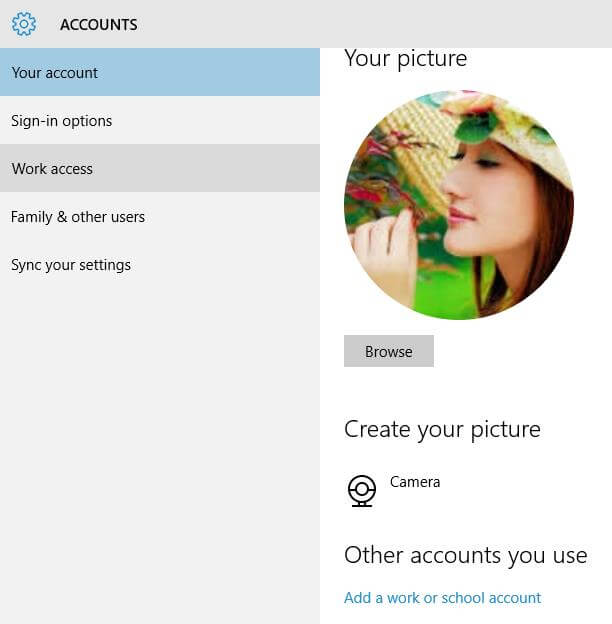 Now you will be able to see the account image in "start menu" and also in "lock screen".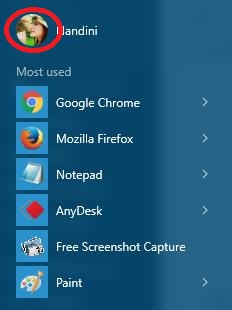 Note: You can use a picture of any size, but it must have one of the following file name extensions: .jpg, .png, .bmp, or .gif.
Note: From the Camera option, you can also create a video and add that video for your local account.