If you are running Windows 10 without activation from a long time, then you will be aware that Windows 10 doesn't let you personalize the operating system, after the trial period expired. Once Windows trial period is over, you can't change the desktop background, accent color, lock screen image, and can't access Start menu settings. You will see that the most of the settings in the personalization section of Settings app are grayed out on your unactivated Windows 10.
Once you purchase a valid license key from Microsoft server and apply them, you are free to access all the settings.
There are two ways to change the desktop background without activating Windows 10, and also there is no need to take the help of third-party software.
Right-click on any picture that you want to set as desktop background and then click "Set as desktop background".
How to set a picture as desktop background from Internet Explorer in Windows 10?
1. Click on Start from the taskbar and search for Internet Explorer.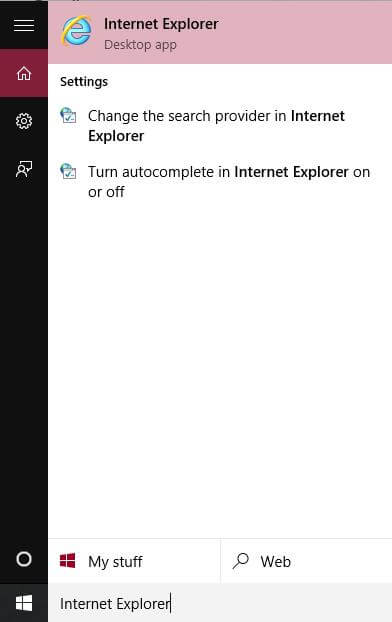 2. Click on "Internet Explorer" (Desktop App) from the search results to open it.
3. Visit the webpage that displaying the image and you want to set as desktop Wallpaper in your unactivated Windows 10 copy.
Right click on Image and click on "Set a background".
4. A window will open up, confirming you "Are you sure want to replace your desktop wallpaper?".
5. Click on "Yes".
Now you have successfully changed the desktop wallpaper of unactivated Windows 10.