Internet Explorer has been replaced with Microsoft Edge as the default browser in Windows 10 PC, that is one of the prominent new features introduced. The Edge browser is faster than other popular web browsers in many cases but has lacks of many important options and settings.
This post is dedicated to those people who are using Edge as the primary browser and could not find out setting to change the default download folder. By default all files downloaded using Edge are saved in Downloads folder. In order to change the default download location in Edge, one has to manually edit the Registry or has to change path manually.
How to change the default download folder in Microsoft Edge?
You can change the default download location in Microsoft Edge via Properties of the Download folder in your PC.
1. Open the File Explorer on your Windows 10 PC by pressing the Win + R key.
2. Right click on the Downloads in the left pane of your File Explorer and select Properties.
3. Go to the Location tab and enter the new path for downloads folder.
4. If manually entered path will be not available at the destination, then a new window will prompt for "The folder ………… does not exist. Would you like to create it?
5. Click Yes, when prompted.
6. Now a new window be prompt for "Do you want to move all of the files from the old location to the new location?"
Note: If you want to move all the previous downloaded files to the new destination, then press Yes, otherwise No.

7. After clicking Yes, it will start moving all downloaded files to new location.
Note: Above mentioned tweak may affect all browser download folder to a new location.
How to change default download folders in Edge by tweaking Windows Registry?
If you do not like the above-mentioned procedure, then you can change the default downloads folder of Edge by tweaking the registry.
1. Open the registry editor by pressing the Windows key, type regedit and press Enter from keyboard.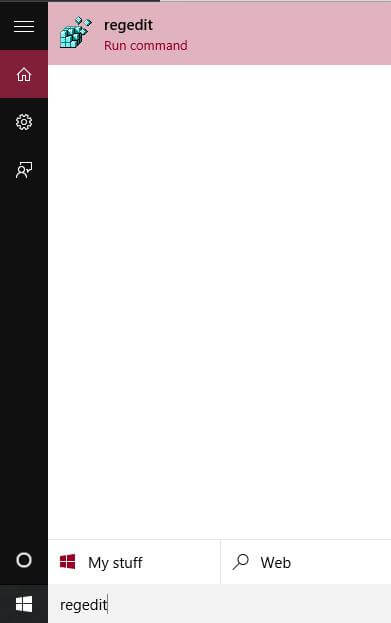 2. Navigate to the following registry key:
HKEY_CURRENT_USER\Software\Microsoft\Windows\CurrentVersion\Explorer\User Shell Folders
3. Search the key with the string %USERPROFILE%\Downloads.
4. Double click on the string to open to open.
5. Edit the string and change the default download location.
6. Close the Registry Editor and restart the PC to save the changed done in the Registry Editor.
Those who are running Windows 10 Anniversary Update build 14316 or above, can find options under setting to change the default download location in Edge browser itself.
Do you know where is Download History stored in Edge?
It is under :
C:\Users\username\AppData\Local\Packages\Microsoft.MicrosoftEdge_8wekyb3d8bbwe\AC\MicrosoftEdge\User\Default\DownloadHistory
After Windows 10 Anniversary Update, now it is possible to change Edge browser Downloads folder via Settings.