Windows operating system comes with a Defragment tool that automatically defragments files for you on a schedule. But if you are searching for a free and portable third party too, then Auslogics Disk Defrag is the right option for you. It is a really fast disk defragmenter software for Windows 10 / 8 / 7 / Vista / XP. This freeware not only defragments files but also optimize your hard drives' file system to gain even higher performance.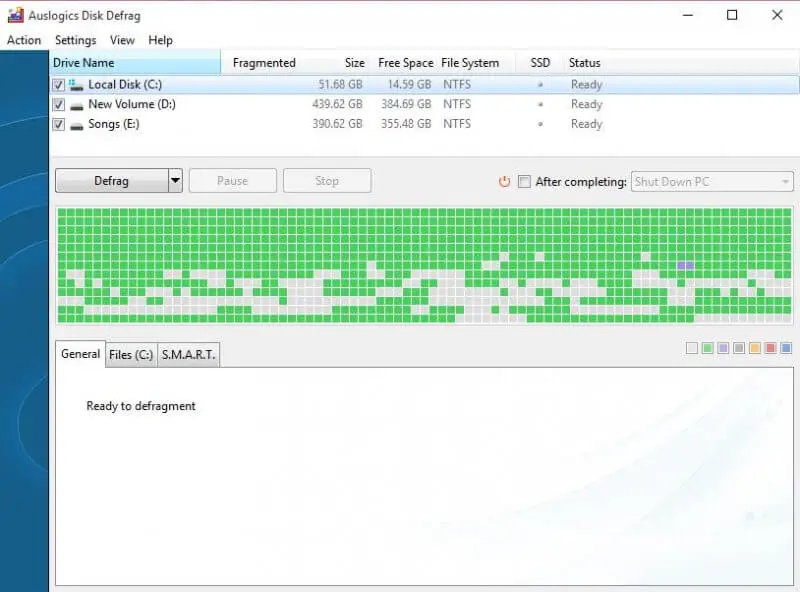 Auslogics Disk Defrag program's optimization algorithms allow you to defragment free space, move system files to the fastest part of the disk and clear the MFT Reserved Zone from regular files. If system files used by Windows scattered all over the disk, this tool defragments them and moves them to the fastest part of the disk, which improves the overall computer performance.
Auslogics Disk Defrag comes with a powerful engine that can easily defragment the large hard disk. It also allows you to defragment a single file, several files or an entire folder. This option is useful when certain files need to be defragmented to speed up an application and there is no need to defragment the entire hard drive.
Once you click on Defrag, you can pause or stop also, if you decide to defrag it later. You can defrag a single disk or entire disk in one go. Under Files, you can see the fragmented files with size and their path.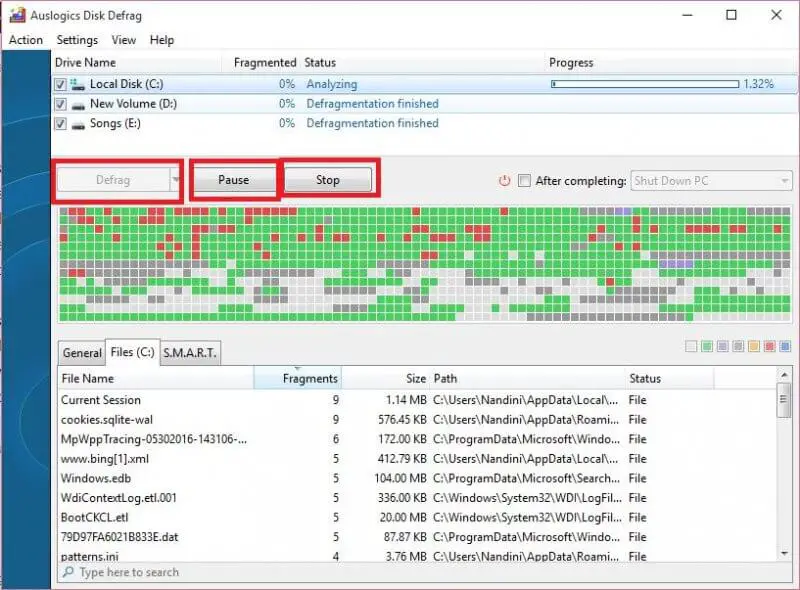 Under drop-down of Defrag, you can find other options like Analyze, Optimize SSD (use of special algorithm), Defrag & Optimize (slower, use once a week), and Quick Defrag (without analyzing).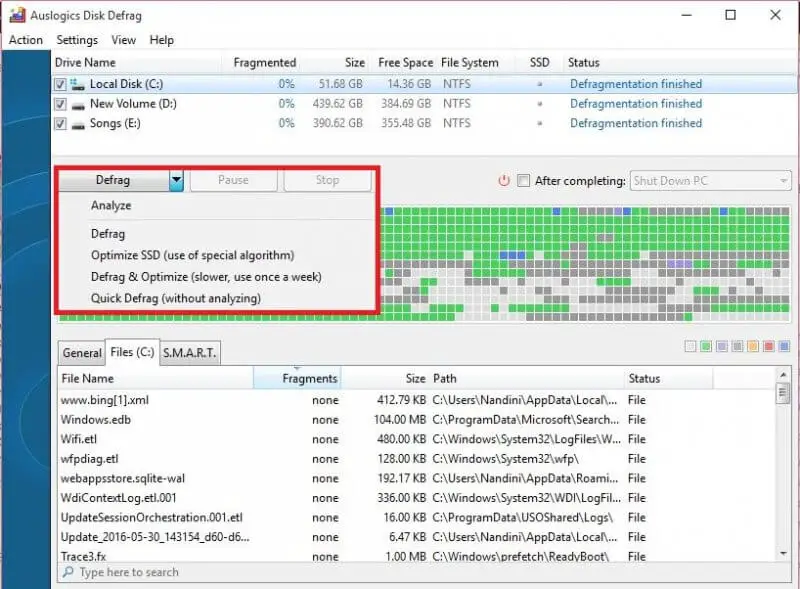 Suppose you have started defragmentation and decided to go somewhere, then just check the checkbox 'After completing' to select various options like Shut Down PC, Go Into Sleep Mode, Hibernate or Close Program. After finishing the job, this freeware will do the action according to your choice.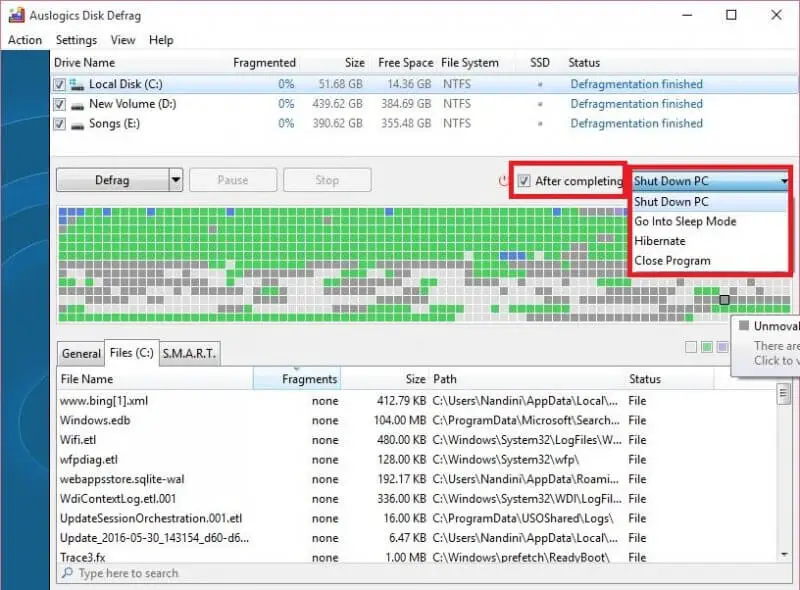 This is a must have a tool and also available in the Portable format.
You can also check out Auslogics Registry Cleaner to clean the unwanted registry files from your Windows PC. You can download Auslogics Disk Defrag from here.