Alcatel OneTouch X310 USB Modem is another 3G product from Alcatel company. I had previously shared with Micromax MMX310C CDMA EVDO data card, which can be unlocked free via firmware update process without paying to anybody. You can also download Micromax MMX310G original Dashboard for Windows, MAC, and Linux.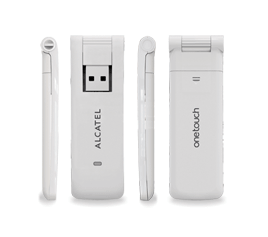 There are a variety of products available in the market, which can be accessed through Gadget Review section. Alcatel OneTouch X310 USB Modem is one of them which supports 14.4 Mbps download speed as well as 5.76 Mbps upload speed. One Touch X310 dimension is small, its size is only 83.8 x 27.5 x 8.6 mm, whereas weight is 27.5 gm, which is ideal to carry on the move.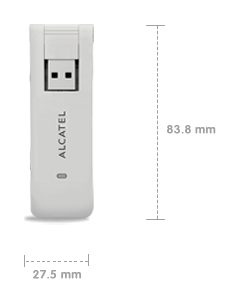 The main features and specifications of Alcatel OneTouch X310 USB 14.4 Mbps Dongle :
Data Rate : HSDPA Downlink 14.4 Mbps, Uplink 5.76 Mbps
4G Bands : N/A
3G Bands : 850/1900/2100 MHz
2G bands : 850/900/1800/1900 MHz
Wi-Fi : N/A
Storage Capacity : 512 Mb SDRAM+1024 Mb NAND Flash
External Interface : USB 2.0 interface
Battery : N/A
Dimension : 83.8 x 27.5 x 8.6 mm
Weight : 27.5 gm
Alcatel OneTouch X310 USB rotator is like Huawei E3276 modem, which can be adjusted in small places also. Overall, Alcatel OneTouch X310 USB rotator dongle is a nice product from its manufacturer. Before proceeding to purchase check the latest price online. You might be interested in free Huawei new Algo unlock code of  Huawei E303 modem. Alcatel OneTouch X310 USB Modem can be unlocked using Mkey.
Additionally, you can download Alcatel OneTouch Apple Mac 64 bit driver for your Alcatel Modems. There are various firmware updates are available, which might be useful for you.
Update : Unlock code of Alcatel OneTouch X310 USB modem is now available, the charge is only 1.50 USD. Pay through PayPal button and mention model and IMEI in the transaction. Unlock code will be delivered via email within 8 hrs.