Alcatel One Touch Y580 is available in various countries with different network providers. Its submodel Y580Q is available in Canada through Wind carrier and can be unlocked with correct unlock code.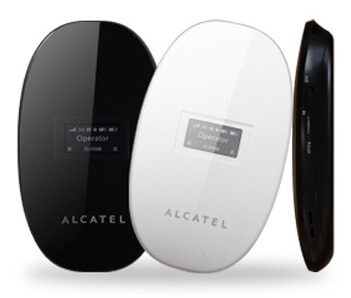 The Alcatel One Touch Y580 is a mobile Wi-Fi router that can connect to the internet and provides a download speed of up to 21Mbps and upload speed of up to 5.76Mbps. One can connect up to 10 devices simultaneously whether iPads, smartphones or netbooks. With the Y580 WebUI interface, you can access SMS also.
The Alcatel One Touch Y580 is an ultra-compact device that measures 103.8 x 61.8 x 16.9mm and comes with a remarkable sleek design. It is a high-performance 3G router and supports all major cellular standards including HSPA+ HSDPA: up to 21Mbps and HSUPA: 5.67Mbps, UMTS, EDGE, GPRS. It supports MicroUSB 2.0 and also packs a MicroSD slot that can be upgraded with up to 32GB of a memory card. You can use this device with Windows 2000/XP/Vista/7, Mac OS X 10.5 – 10.8.
The Y580 can be purchased in Black and White colors. It has 1500mAH battery and is equipped with 0.96 OLED display to watch the battery, network, SMS, and WiFi status. It packs Qualcomm MDM8200A CPU and the whole weight of the device is only 60gms. It has 1Gb NAND Flash + 512Mb SD RAM. You can find Power key and WPS button on side of the device and there is a 2FF SIM slot.
If you are planning to purchase the Alcatel MiFi router, then first check out Y858 and Y855.