Alcatel One Touch X300 USB 3G  Modem is another product which download speed is upto 14.4 Mbps as well as X300 can upload upto 5.76 Mbps, which speed is equivalent to Huawei LAPTOPI-FI E303FH dongle. If you are planning to purchase a low cost modem, then Alcatel OneTouch X300 3G dongle is better choice than Alcatel One Touch X220 USB 3G 7.2 Mbps Modem, since X300 dongle download speed is just double than X220 modem. Alcatel X300 3G data-card dimension is also very less, its size is only 84.5 x 27.5 x 10 mm, whereas weight is 27 gm, which is too comfortable to carry from one place to another place.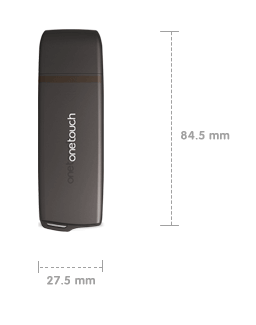 The key features and specifications of Alcatel One Touch X300 USB 3G 14.4 Mbps Dongle :
Data Rate : HSDPA Downlink 14.4 Mbps, Uplink 5.76 Mbps
4G Bands : N/A
3G Bands : 850/1900/2100 MHz
2G bands : 850/900/1800/1900 MHz
Wi-Fi : N/A
Storage Capacity : 512Mb SDRAM+1024Mb NAND Flash
External Interface : USB 2.0 interface
Battery : N/A
Other features : Plug and Play
Supported Operating System : Windows XP, Windows Vista, Mac OS and Linux
Dimension : 84.5 x 27.5 x 10 mm
Weight : 27 gm
The manufactures works hard on updating his software and firmware, as there are plenty of firmware updates are available on the official website. Alcatel OneTouch X300 USB 3G dongle is beautiful device and it is right choice for low end users. If someone loves Alcatel product and he is missing the Wi-Fi features then he should review Alcatel One Touch W600 3G USB Modem, which supports Wi-Fi and also can share upto 5 WiFi enabled devices. If you are still no happy then check out some Novatel products as well as you might be interested in TP-Link routers and modems also.
Update : Unlock code of Alcatel One Touch X300 modem is now available, charge is only 1.50 USD. Pay through paypal button and mention model and IMEI in transaction. Unlock code will be delivered via email within 8 hrs.