Hibernate option is not available by default in Windows 10 power button inside the Start Menu. By Hibernate command, you can easily use hibernation instead of the shutdown command to power off the PC. The hibernation mode in Windows is very useful and time-saving, as you don't need to close your open documents and apps before powering off the system. You can resume your work the next time exactly where you were stopped.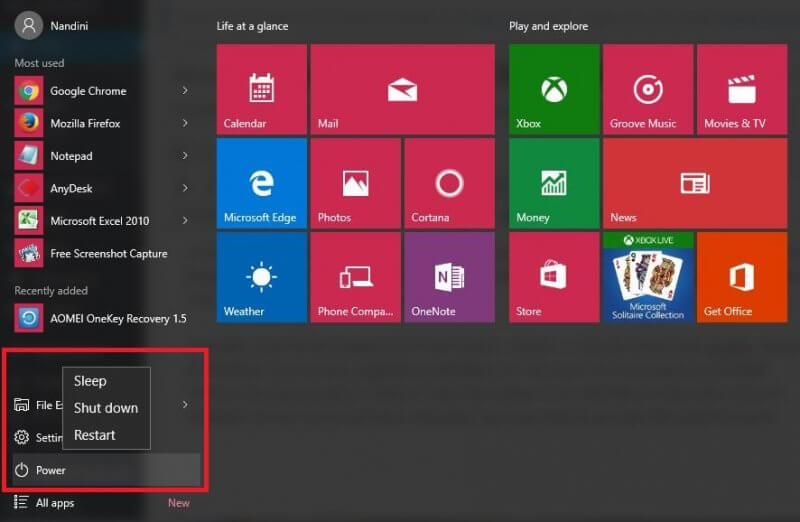 How to Add / Remove Hibernate to the Start Menu in Windows 10?
1. Click on Start button of Windows 10 and in search box type 'power options'.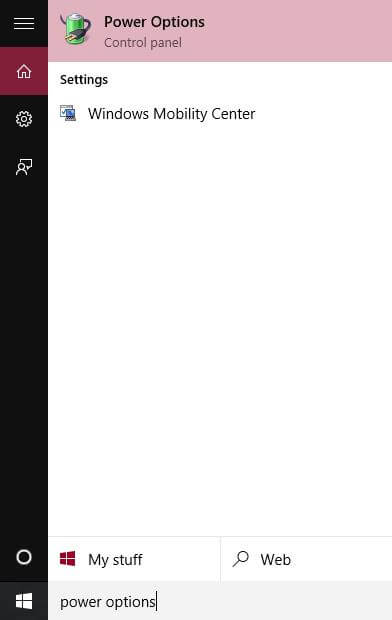 2. Click 'Power Options' under control panel.
3. From the left pane, click "Choose what the power button does".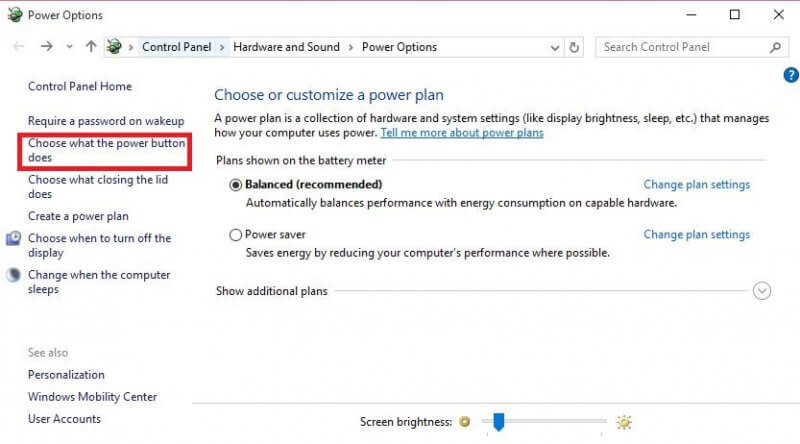 4. Click "Change settings that are currently unavailable".
5. Scroll down to the bottom, and check the checkbox "Hibernate".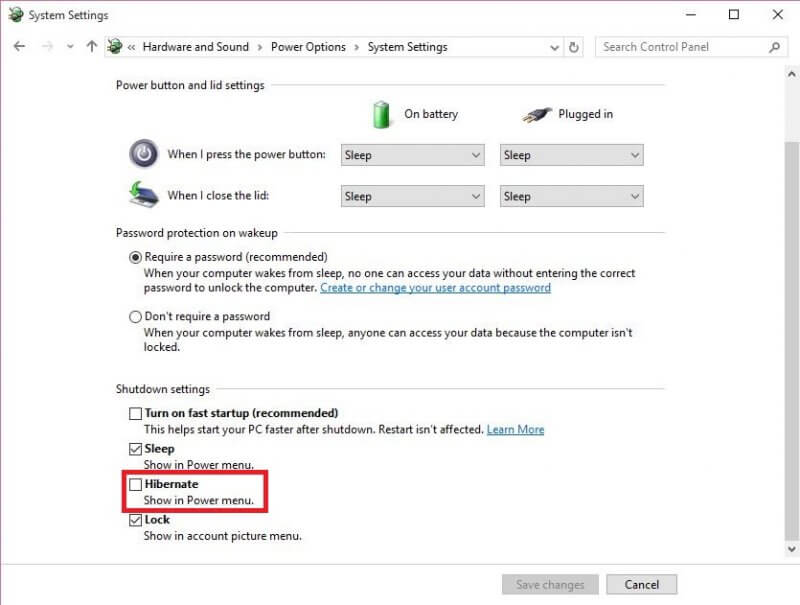 If you don't want to see Sleep and Lock options under Power then just uncheck it.
6. Click on Save changes.
7. Now click on Start button and check power option.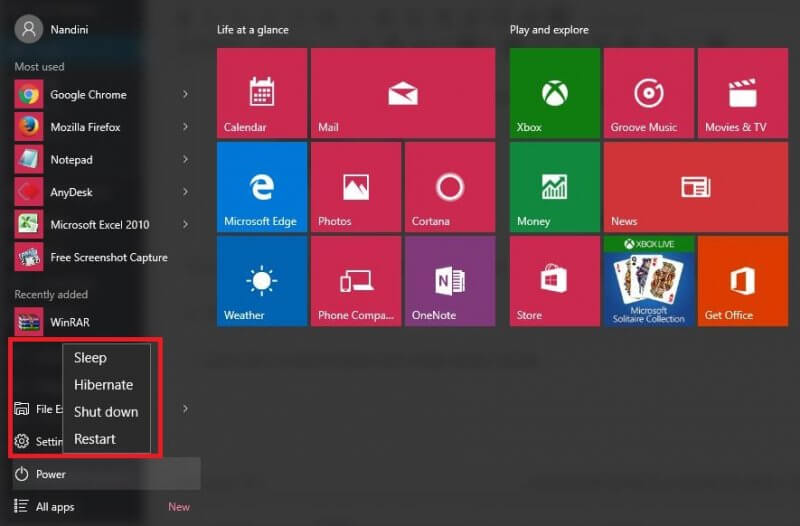 You can see Hibernate option under Power option. If you want to remove the Hibernate, then just untick it in above steps.